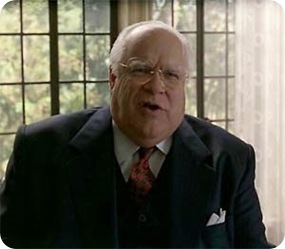 By Rev. John Jansson
Some people have asked me what I live by and what I believe in, and when I tell them that I'm a Dudeist, their replies have usually been something along the lines of "What the fuck are you talking about?"
Now, trying to explain to someone what Dudeism is all about shouldn't be all that hard, but still most people don't get it — the answers I usually receive are usually something like, "That sounds easy" or "That just sounds like a another word for 'slacker.'" When I get answers like that I usually just shrug and say "fuck it." What's the point in trying to explain it further? If they'd listen they might learn something, but they don't want to be privy to the new shit.
I live in Stockholm, the capital of Sweden. Like most capital cities, Stockholm just happens to be the most stressed city in the country. Everywhere you look people are rushing to nothing and screaming at each other. Not really a Dudeist paradise. So attempting to tell these people to slow down and take it easy isn't easy at all. They just think I'm a goddamn moron. I have tried to get some friends to be more Dudeist but it's been impossible—they seem to enjoy the stress. Or is it that they find following the Dudeist way too dramatic of a change? I would bet the few bones or clams I have on the latter. Most folks find it terrifying to change their ways.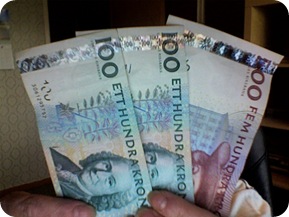 What's more, they might be under the impression that that takin 'er easy makes you dumb. However, if they think that being a Dudeist is just about being lazy all the time, then they've really missed the point. When I told some friends that being Dudeist is also about being a nice guy they said I was crazy.  They said, "You can't be nice all the time." And no, you can't, of course, but you can try. I think this just shows that Dudeism isn't for everyone. Even the word makes some people uncomfortable. Dudeism.
Nevertheless, we Dudeists should be very grateful and consider ourselves lucky to be the way we are. Not many people can say that they actually can live the way we do: being nice to everyone (almost), not being too attached to material wealth, laying on the couch doing nothing for hours, and actually not being possessed by money. That is the most frightening thing in the world for most people, to let go and just kick back with some friends and a couple of oat sodas and not care anymore (Not in a nihilist way though). They worry that if you just take 'er easy too much you will become a goddamn moron, a bum, a loser, a deadbeat, a goldbricker, someone the square community doesn't give a shit about. Or will you?
Look at some of the greatest dudes in history: They may have been lazy as hell (at times) but many accomplished more in a few years than most people do in a lifetime. No, taking it easy doesn't turn you into a vegetable. It helps you open your mind and find inner peace, helps you find your own meaning in life. It's like Lenin said: See who benefits, and uh…uh…you know?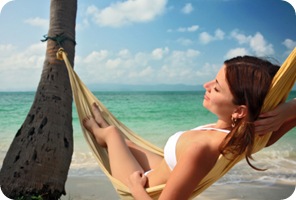 A smarter feller than ourselves, Lao Tzu, said: "When you done your work, retire." Now that's fucking interesting, man. Dudeism is the religion of people who understand how important it is to relax once in a while (or all the time, if that is the modest task which is your charge). But hey, if some people would rather die of a heart attack when they're forty, that's their choice. It's their basic freedom.
Now, let all of us bow our heads in a prayer so as to help keep our minds limber:
Our Dude, who art in Los Angeles,
Hallowed be thy handle.
Thy rug will come.
Thy chill be done
All over Earth, as it is in your bungalow.
Give us this day our daily caucasian,
And forgive us our stresspasses,
As we forgive those who stresspass against us.
And lead us not into Simi Valley,
But deliver us from real reactionaries and human paraquat.
For thine is the lane, and the ball, and the what-have-you,
Down through the ages, across the sands of time,
Lodged against the abutment.
Fuckin' A man.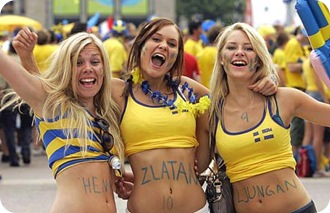 Maybe someday we can all get along, dudes and un-dudes living in harmony. We ain't buying what they're selling, just as they're not digging what we're preaching, but that doesn't mean we can't still see eyeball to eyeball, jacko. They may be worthy fuckin' adversaries, but they're also fellow human beings playing a part in the whole durn human comedy. A few laughs, a few beers, and our fuckin' troubles are over.
Then again, if breaking beers together doesn't draw any water, we can always fall back on a quote by famous demi-dude Dr. Hunter S. Thompson: "Don't take any guff from these swine." Aitz Chaim He, as the Hebrews used to say. The tree of life has many branches. No need to go too far out on a limb.
Also, as a wiser Swede than myself once said, "Många bäckar små blir en stor å" (Many small brooks become a big stream). In other words, dudes, we gotta stick together.
Take 'er easy now. Or foga er, in the parlance of Scan-dude-navia.