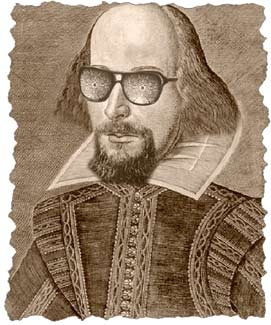 We're so excited and we just can't abide it. We're about to lose our train of thought and we think we dig it. (Apologies to the Pointer Sisters.)
The reason? So many cool new Dudeish books are coming out. A veritable Dudelibrary is rapidly amassing, paving the way for University departments in Lebowski Studies.
Aside from the groundbreaking I'm a Lebowski, You're a Lebowski from the Lebowskifest guys, we've recently seen Cathleen Falsani's The Dude Abides and now there's Ed Comentale and Aaron Jaffe's The Year's Work in Lebowski Studies, which is getting extremely dudely reviews. Plus there's our very own Dude De Ching and our upcoming The Tao of the Dude (recently mentioned in the NY Times). And we just heard that our two top contributors (and Dudeships) Dwayne Eutsey and Andrea Favro are going to collaborate on a book called The Abide Guide!
Despite all these literary connections, today we were totally blown away to discover an incredible free Dudeish literary accomplishment. Seems this Swiss fucking watch of a genius named Adam Bertocci just rewrote The Big Lebowski in an expert Shakesearean idiom. Verily, "Two Gentlemen of Lebowski" has to be read to be believed. Zounds!
The rhymed couplet conclusion (originally delivered by the Stranger, here by the Chorus) is worth dangling here forthwith for thy rouguish rapture!
CHORUS
"The Knave abideth." I dare speak not for thee, but this maketh me to be of good comfort; I deem it well that he be out there, the Knave, being of good ease for we sinners. I hope he proveth well in the tourney.
If we shadows have offended,
Think but this and all is mended,
That you have but slumbered here
While these visions did appear.
And all wrapp'd up be this idle theme,
A noble and a pretty story-dream
Made me laugh to overtake the band,
Parts, in sooth; and others less so scann'd.
I did not like to see Sir Donald go,
But then, the fellow wise is like to know
That on the way's a little Lebowski
Perpetuating human comedy
Down through the generations; westward on,
Across the sands of time—but heed my song;
I ramble again, and so must take my leave,
And hope thou liked my tale of the good Knave.
If we be friends, I'll catch thee down the trail
And we shall share sarsaparilla ale.
For never was a story of more glee
Than this of Geoffrey and the big Lebowski.