Send an email to the National Film Registry to help preserve The Big Lebowski!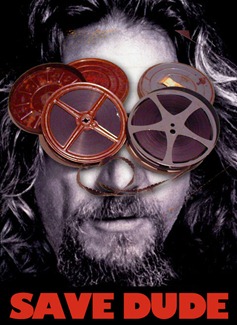 Though the whole durn human comedy may indeed perpetuate itself, as the Stranger says, the sands of time can nevertheless be destructive to many things we hold dear.
Every character in The Big Lebowski laments the loss of something important to them: For Walter it was a worthy fucking adversary; for The Big Lebowski it was his manhood; for Jackie Treehorn it was story, production value, feelings; and for the Dude, it was his rug. And of course, his friend Donnie. And his car. And a shitload of other stuff.
Anyway, sometimes that's just the sound of shit happening, and like the Dude we have to try not to worry about that shit. But other times we can do something about it.
So now is the time for all good Dudeists to come to the aid of their movie. My fellow Dudeists, we face the potential loss of the greatest story ever blathered if we don't get up off the recliner and do something about it.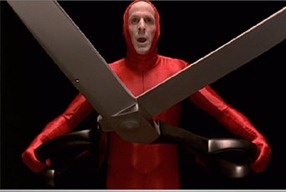 Turns out that our sacred source is not considered sacred enough by the folks down at the league office to be admitted to special protection under the 1988 National Film Preservation Act. Laughable man. Or it would be, if it weren't so ludicrous.
Which is why we're asking you to help nominate The Big Lebowski for special protection against the sands of time.
Just email Donna Ross at dross@loc.gov and tell her (politely) that this omission will not stand. If you like, put "I nominate The Big Lebowski" in the subject header.
The Dude must abide forever.
And please tell all your Lebowski-loving friends to do the same – by email, or by sharing this article by liking it with the Facebook like button below, or sharing this article on your profile page.
This affects all of us, dude.