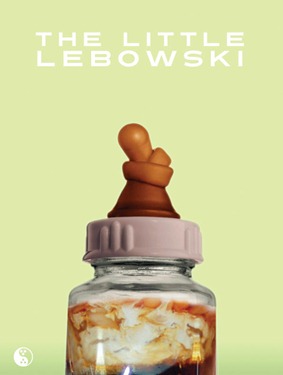 Surely all of you must be familiar with the last brilliant piece of Dudeist literature to come out of our forum – The Dude De Ching. We've raised almost $1000 dollars for kiva.org through paperback sales of that book and will be disbursing those bones or clams as soon as we get there.
Well, we're happy to announce that detectives down at the lab have been working in shifts on an entirely new project – The Little Lebowski! It's a far-out exploration of what might happen to the Dude and Walter (and the Dude's teenage progeny) a couple of decades into the future (that is, now).
It's mainly being written by two ingenious (if we understand them correctly) fellers by the name of cckeiser and The Lennon. However, suggestions are welcome. Just don't piss on their rug, man! This is a semi-private residence. We've given them moderation rights to manage the project as they see fit.
To go straight to the thread, please click here. Hope you dig their style.