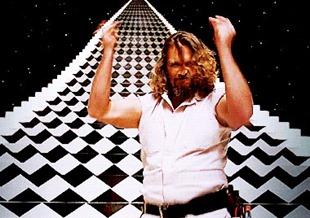 By Rev. Eirah Lewis
With Dudestock almost upon us and the festival season is in full swing, it's a prudent time to be asking "What is Dudely music?"
Many of us Dudes can agree that music is a pretty powerful tool in the arsenal of anyone who likes to "take 'er easy". When you feel the need to chill out and you just want to relax slipping on some Creedence, maybe sliding on into the bath tub with a hot drink will bring on an atmosphere similar to the tranquility of paradise. As you start slipping off into Chillville you start to realise that any dude you talk to would agree that Creedence is indeed an excellent example of Dudely music.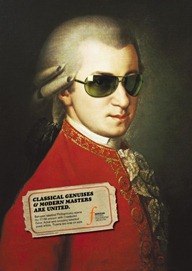 Before fully answering what Dudely music is, I would like to draw attention to the evolution of music. Over the years (especially in the last century) there has been a number of changes to the popular style of music. It has ranged from classical music with such composers as Mozart or Beethoven, to the modern electronic sounds from the likes of Simian Mobile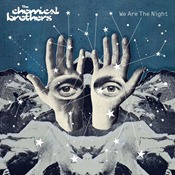 Disco or The Chemical Brothers. In the last few decades you would have been able to look at people and judge what form of music they would listen to – simply by looking at their appearance. For example, fans of classical music would often be dressed in smart suits and those into heavy metal would often be seen wearing leather and denim (often black in colour). Musical stereotyping was never more obvious than the association of rock n roll to the hippie movement and this revolution helped to inspire many excellent bands, altering how music was looked at forever.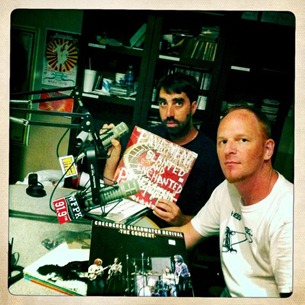 Coming back to modern times we find so much choice now available that it is increasingly more common to discover that many music lovers will listen to various different genres, making it difficult to stereotype individuals by their appearance, to their taste in music. With the rise of computers and the internet such software like Napster and iTunes has made it easy to find any form of music by any artist you may desire. Many Dudes are now choosing to listen to multiple genres and styles (often all at once) through the shuffle function on an MP3 player. This grants an individual taste in music, so if we all like different bands and styles of music, then surely Dudely music cannot be bound to a single genre.
So even if we can agree that Creedence is a fine example of Dudely music, if such music cannot held to a genre or style perhaps we can describe it through a feeling it stimulates within the listener.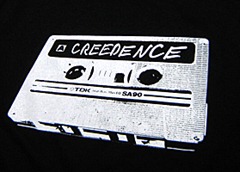 For music that best represents the Dudeists – surely it has to be a type that brings around a feeling of relaxation and happiness. Something that breaks language barriers and no matter where you are or who your with, you can feel a certain connection and agreement that this is awesome. Music so powerful that it will make you want to sit down and share a white Russian with a total stranger as you both smile on in silent agreement.
I have witnessed such a phenomenon at many music festivals. I was watching Hawkwind in France, for those unfamiliar they are a particularly psychedelic rock band that can only be described as incredibly colourful. With as little as a smile and a nod, I found myself standing watching the band in an atmosphere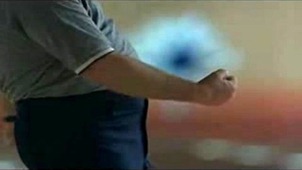 that could only be described as comfortable. Everyone was happy yet at the same time being with so many people, all there to enjoy the music, it was a relaxing experience that brought a feeling of happiness. On the other end of the scale, while at an electro dance band Groove Armada concert, I found myself dancing away with complete strangers all smiling and creating the same comfortable vibe. It would appear that the music of the artists was creating a very Dude atmosphere.
If you're ever feeling down and you need feel like you have the blues, listening to Buddy Guy or even Howling Wolf will have you feeling the same old familiar feelings of relaxation and joy akin to that of being in a Dude like frame of mind. The right music for your mood will create an atmosphere that will let out your inner Lebowski.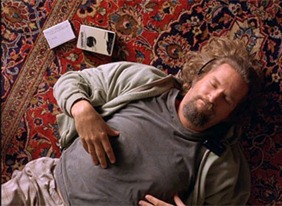 The only conclusion that can be reached is that if the feeling of being relaxed and happy from listening to such music is Dudely, than perhaps music is itself Dudely. So long as the music you are listening to comes from the heart and soul of the artists, you will feel it and be moved by the music. The amazing part is we won't all agree on the bands we think are great, but hey that's like your opinion man.
My personal suggestion would be to head on over to last.fm and put in your desired band and mellow out to the musings of multiple bands all relating to your current mood, all at the great price of free (which is very Dude indeed).