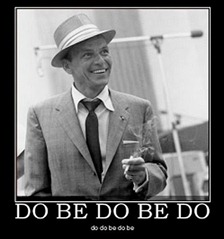 By Rev. Hieronymous Moondog
Well…what can I say? Haven't been DOING…make that writing…much lately…a condition of which I am reminded repeatedly by my compatriots at the Duder Bar. Especially Louise as she mixes one after another…
Its one of those crazy, lazy, hazy days…nights…of summer hereabouts. 'Round Midnight on the sound system…the usual diehards at the bar…Letterman on the TV above the bar…sound turned off…
(Please let play while you read the rest of the piece.)
Ron wanders in and sits down next to me as Louise pushes a Caucasian across the bar to him. He looks around the room then over at me.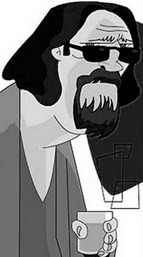 "What's doin' Moondog?
"Well not much Ron…what would you have us DO? Are you aware of some situation that needs to be attended to that we here at the bar have somehow missed?"
"Little snarky Moondog? Too much pressure to demonstrate a deep and profound chill all the time?"
I make a show of exuding a huffy demeanor.
"Yeah…right. Do I look like I am succumbing to the unrelenting coercion coming from…"
"This direction…"
Louise slides another one over then continues.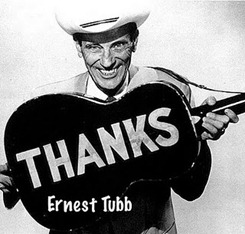 "…You know what the bumper sticker says…'What would Ernest Tubb have done?'…"
"I expect Ernest would have said, 'If it ain't broke, don't fix it'…sort of like the way things are around here most of the time…take now…"
Ron grins at my hackneyed axiom before he speaks.
"Yeah…guess if you're not DOING something you're just not worth a shit…huh?"
"Booo!"
Someone down the bar chimes in.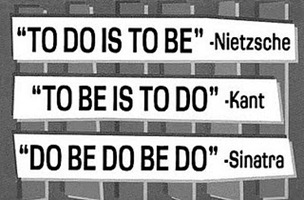 Louise fumbles under the bar and finally pulls out two wrinkled rolls of paper which she ceremoniously unrolls and holds up.
"Guess I'm going to have to put this back up…or maybe this…"
I genuinely relax as the obvious sinks in…as it always does eventually (usually).
"Yeah…good old Lao Tzu…and the good old Dude too, man. Remember The Dude! We should make up a bumper sticker that says that. That's all you gotta do, man…Remember The Dude…when

things get really shitty…Remember The Dude. When things are great…Remember the Dude. Why that's what this whole thing we're doing here is all about, man. Not to get preachy on you, man…but…"
Everyone in the bar looks at me in silence for a long moment…then the normal buzz resumes.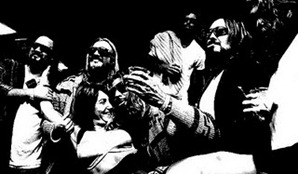 I give some thought as to why I was a little out of sorts earlier. Too much conversation, too much thought…too much dissection sometimes of the whole philosophico, religio, psycologico, analytico…hey, man…you know what I'm trying to say. Too many strands and what-have-yous crisscrossing that way and this…too many idiotic questions about the meaning of it all…too much endless rationale for espousals regarding lazy wisdom, hazy wisdom,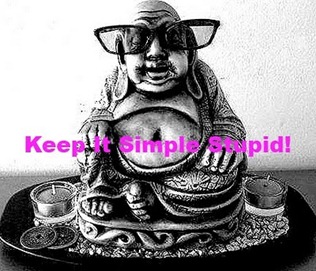 the implications of the fathomless chill, etc., etc., etc…
…when all anybody really needs to do is Remember the Dude!…and the K.I.S.S. principle…man…
The Dude: Yeah, well. The Dude abides.
The Stranger: The Dude abides. I don't know about you but I take comfort in that. It's good knowin' he's out there. The Dude. Takin' 'er easy for all us sinners. Shoosh. I sure hope he makes the finals.