Occasional Musings from the Arch Dudeship
By Rev. Dwayne Eutsey
"If there were no laughter, the Tao would not be what it is."
Lao-Tzu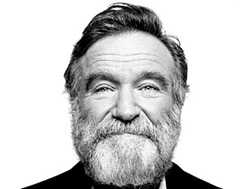 When it comes to the news lately, it's been a real bummer summer, man.
Extreme weather events, real reactionaries running around here in America and the world (parts, anyway), a deadly Ebola outbreak in Africa, even some nihilistic reports suggesting that the whole durned human comedy may be facing extinction.
And now comes the sad, bummer news about Robin Williams.
Let me say here that I am, on a personal level, a really enormous fan of Mr. Williams, who began his career as a true shining light burning bright during the Golden Age of Comedy in the '70s, during which I came of age.
It was an era defined by genuine comedic genius.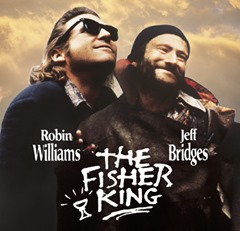 Richard Pryor and George Carlin were already established comic legends. The original cast of Saturday Night Live was radically redefining the boundaries of late-night TV comedy. Classic, prime-time sitcoms like All in the Family, MASH, Mary Tyler Moore, and Taxi (along with off-the-beaten-path hits like Mary Hartman, Mary Hartman and Martin Mull's Fernwood Tonight) were tapping unexplored, sometimes even taboo topics in hilarious ways.
Mel Brooks' Blazing Saddles lambasted racism and just about any other –ism you can think of. National Lampoon unleashed its Animal House. Andy Kaufman's edgy stand-up and performance art pushed mainstream tastes in humor way outside their comfort zones. Steve Martin offered a wild-n-crazy respite to a nation still reeling from Vietnam and Watergate. Cheech and Chong's cannabis-laden comedy handed America a humorous J that helped to make our problems momentarily go up in smoke.
But Robin Williams…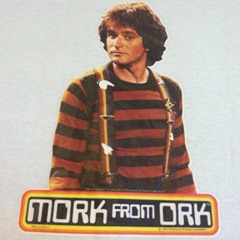 In the late '70s, he fit right in there as the comic force of his time and place…a roiling, raucous, and riotous amalgam of all these other humorous sensibilities and then some. He blazed onto the scene "fizzing with divine madness," as Russell Brand puts it, lighting the world with a dazzling comedic blaze that pushed back the darkness of a world gone crazy with gales of laughter from his audiences.
Unfortunately, his Roman-candle talent also apparently burned so brightly it made the shadows of his personal life all the more filled with darkness.
I'm not going to psychoanalyze Mr. Williams here, and I don't want to call him a hero…because as all of us Dudeists are inclined to ask: "What's a hero?"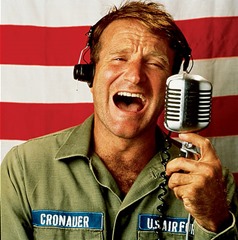 But I am going to thank Robin Williams here for all the laughs he gave to all of us during his journey across the sands of time.
From Mork and Mindy to his unbridled stand-up and various movie roles to his charity concerts and USO tours abroad, he sure did make us laugh (and think and sometimes even cry) to beat the band.
In doing that for so many of us, I see Robin Williams was a High Priest of our Dudeist ethos, administering the holy sacrament of laughter to all us sinners lost in an uptight world. In the Church of the Latter-Day Dude (as with our compeers in philosophical Taoism), the holy ha-ha is high in the running in our bag of sacraments. As Great Dude in History Mark Twain observed:
Humor is the great thing, the saving thing after all. The minute it crops up, all our hardnesses yield, all our irritations, and resentments flit away, and a sunny spirit takes their place.
At its best, such humor and the liberating laughter it elicits can puncture our pretenses, release some of the hot air from our puffed-up egos and sense of self-importance, and bring us down to a more human and humane level of existence.
Throughout Robin's incredible career, despite its ups and downs and the occasional gutter ball he threw, that humanistic humor at the heart of his comedy helped us to abide in that basic humanity for a while.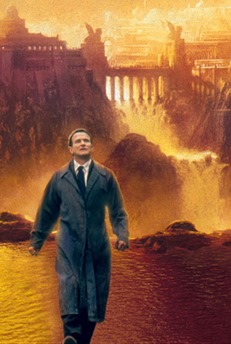 And for that, we are much obliged.
It's sad to think that the healing humor that Robin Williams gave to us seems to have eluded him in the end. But as Mark Twain also said, "The secret source of Humor itself is not joy but sorrow. There is no humor in heaven."
That may help us to understand why Robin was so damn funny during his time here in this sorrowful place so far from heaven.
I don't know if heaven exists, but here's hoping it does and that Robin is finally embraced in the blissful bosom of its pacific joy.
Good night, indeed, sweet prince.
___________________
Rev. Dwayne Eutsey is the Arch Dudeship of Dudeism and the co-author of The Abide Guide