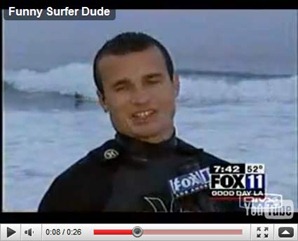 Esquire may be a magazine which caters to the upwardly mobilized and sartorially superfluous, but it's also the best of the ad-and-cologne-sample-filled men's magazines out there. That may be just, like, our opinion, man. But why?
For one thing, they've mentioned Dudeism in one of their previous issues. Also, our dudely friend in Thailand Martyn Goodacre is their local correspondent. Furthermore, "Esquire" is in itself an term not too far from "dude."
According to Wikipedia, Esquire originally was "An unofficial title of respect, having no precise significance, it is used to denote a high but indeterminate social status." Sounds like something the Dude himself would self-apply. Am I wrong? Of course, "high" is up for interpretation here.
Anyway, aside from all our other reasons, they've again shown their proclivity towards things dude by posting an article called "Is "Dude" the Most Important Word in the English Language?"
While it might not have the depth of some of our Dude University scholarship, it's a welcome addition to a semi-serious Ph.Dude program. We're hoping they'll stick in a cologne sample that smells like White Russian any day now.
[Thanks again to Jeffree Benet for the heads up, dude.]