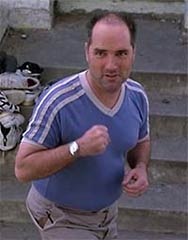 by Chalupa
Lebowski Podcast
As a Dude, it's easy to be an Achiever and quote your favorite movie, The Big Lebowski. As a Duder, you might recognize certain parts of this film you can apply to your life. As a Dudeist, you see these life applications and take them to heart, living them out almost effortlessly.
MARTY
Dude.
DUDE
Hey Marty.
MARTY
Dude, I, I finally, I got the uh, venue I
wanted. Uh, I'm Performing my dance
quintet–you know, my cycle–at Crane
Jackson's Fountain Street Theatre on
Tuesday night, and well I'd love it if
you came and gave me notes.
DUDE
I'll be there man.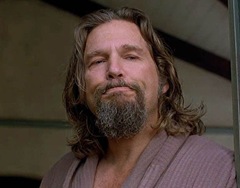 Many repeat viewers of The Big Lebowski remember Marty's dance quintet. In the scene above, Marty stops by the Dude's bungalow to ask if the Dude would mind coming to his performance and giving him some thoughts on how things went. The Dude's response is simple and to the point. "I'll be there man," says the Dude.
The first lesson to be learned can be taken from the Dude. Here's a situation where a friend comes by asking for help. This isn't just any friend, this also happens to be the landlord. Do you really see yourself doing favors for your landlord? To top it off, Marty is someone who isn't too sure of himself. It wouldn't be too hard to stonewall the guy or just blow him off with a lame excuse. In this situation, the Dude is true to his nature and comes through in a time of need. He agrees to attend Marty's performance and help him out with a little constructive criticism.
The second lesson to be learned comes from Marty. We all know how easy it is to be a hero for someone; to be the cavalry that comes and saves the day. It's easy to help others, yet hard to ask for help. It's known that Marty doesn't exactly project cool. He's by no means The Fonz, nor even The Dude, yet he still musters the courage to ask someone he looks up to for help. Doing something like this can be terrifying, humiliating, or maybe even bothersome. Maybe asking for help isn't a big deal at all, but doing so allows someone else to feel needed. If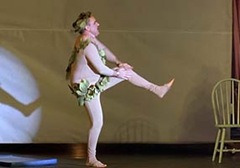 nothing else, asking for help is a great way to accomplish a task or goal, or to fix a problem.
So be on the lookout for ways you can help a fellow good man or special lady. Be careful your thinking doesn't get so uptight you're too afraid to ask for help yourself.
The Dude Abides.