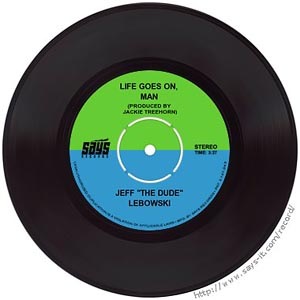 By Rev. Aaron Hazan
Having just listened to a re-mastered version of Captain Beefheart?s "Safe As Milk," it occurred to me that The Dude was very much part of the music scene sporadically throughout his career of relaxation, exemplified by a career-high stint with the road crew of those "bunch of assholes" Metallica. My mind wandered further, "What kind of album would The Dude write?"
The Dude seemed to have a fairly wide and eclectic taste. From the folk rock of Dylan, to the acid-infused blues chants of Beefheart, to the more classic early rock sound of Mickey Newbury, who?s song "Just Dropped In" was masterfully performed by Kenny Rogers. I wouldn't doubt that The Dude's proclivities might not be loath to peruse the musings of Autobahn's seminal Nagelbett, for curiosity's sake, if nothing more.
Sadly, as to the musical content of such an album, we are left wanting. We can never truly know if The Dude has any musical talent himself, or whether or not he plays an instrument at all (although that fact hasn't stopped many of today's throwaway pop minstrels). Whatever it might sound like, there is one thing we can count on; the way it would be made.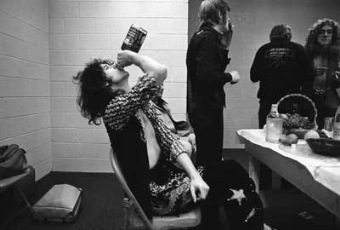 Any production would require a certain limberness of mind that can only be provided through a healthy prescription of caucasians and time set aside to "Do a J." Any studios used would have to be fitted with a rug appropriately selected to "tie the room together." And, most importantly of all, the record would almost definitely be compiled at such leisurely pace as to breathe in and exhale whole passages of various musical genres. Needless to say, the pace would have to be tuned to allow plenty of time for bowling, lest the recording implicitly, through The Dude's absence, contravene any number of league bylaws.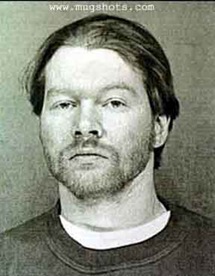 It was this one essential property of what I shall fancifully call "The Dude Sessions" that made me realise something truly amazing: W. Axl Rose may indeed be one of our most prominent and recognised modern day dudes! I'm sure this is not a suggestion that sits very well amongst most readers. Tantrums, fights, law-suits, accusations — these are not the primary characteristics of any would-be dude. Indeed, taken alone each of these quirks would be enough to disqualify, but scratch the surface and we reveal one crucial factor; time.
Guns N' Roses released their first album in early 1987, which was toured right into 1990. The next full studio album followed in 1991: Use Your Illusion I and II. This leaves a gap of four years between releases. Whilst the gruelling schedule and pace of touring an album could be seen as very un-dude, it must be put into context.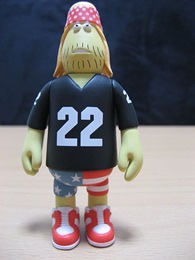 Led Zeppelin, for example, never let such a period of time slip away in between releasing studio albums, saving injury or death. Releasing their first album, the self-titled Led Zeppelin I, on January 12th 1969, it was hardly half a year later that they released their second offering to the public, Led Zeppelin II, on the 22nd October. Then, it was less than a year till their next release.
This followed in the pattern of many bands in the late 60s and 70s. Mickey Newbury himself was one such workaholic artist, often releasing two albums a year in the late 60s after Harlequin Melodies in January of 1968. An example of a more commercial band is KISS, who released two albums a year from 1974 to 1978. The Eagles were similarly unrelenting in their pursuit of business, releasing an album every year from 1972 to 1976. Some of us fuckin' hate The Eagles man, and no wonder! What an extremely un-dude workload.
So, put into context we can already see how Axl and his Guns N' Roses cohorts (whoever they may currently be) undoubtedly like to "take 'er easy dude?". But the period between 1987 and 1991 pales in comparison with the number of years it took to release their next full and original studio album.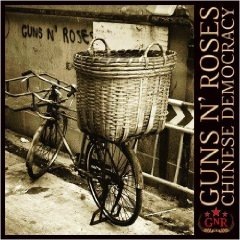 Chinese Democracy was released only a few days prior to the composition of this essay on November 24th 2008. That's an astonishing 17 years later. Whatever its content, and however it was made, one thing remains without doubt; Axl Rose is a man who clearly takes his work very, very lightly. This is why I would like to suggest W. Axl Rose be given an honorary Priesthood of the Dudeist Church.
I for one would like to think that it is in exactly this vein that The Dude would create and record a studio album all of his own; minimal effort, maximum time. Perhaps, on second thought, there may be just one difference between the recording methods of Axl and El Duderino himself. Maybe he would have done what so many thought Axl would do: never release it at all.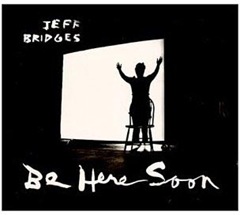 And he certainly would not have used a video artist with a cleft asshole to direct any of the subsequent videos.
Incidentally, the Dude's avatar, Jeff Bridges did record an album recently: Be Here Soon and it's purty damn good. We don't know how strictly Dudeist the sessions were, but we'd like to imagine he recorded some of the tracks in his bathrobe.