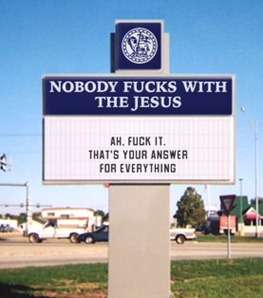 By Rev. Rhys Owens (The Anarch Bishop)
Dudeism is a formidable Situational religion. Its best quality is that it borrows blatantly from other religions, in name and mythos, without having its own. That would lead to an all-too-serious doctrinaire process that is lethal to the spirit. The movie that it gets its premise from is Bible enough, and fitting, that it is a movie and not a book.
Any thing can be holy in Dudeism, and anything can not be holy. It even offers a post postmodern aura that is welcoming to all the out of place Romantics and sentimentalists lost in the world.
Its scriptures are lines from a movie, so they are easy to remember. There can be a theology worked out of this. And, I myself, see inspiration in the lines: "The bums will always lose." For this is true, though in no way are we led to believe that it is better to be the one saying that rather than the bums that will always lose. And go on losing, because the only things worth winning in a world where the bums always lose is rare material horse manure and baby-producing machines with toothed vaginas.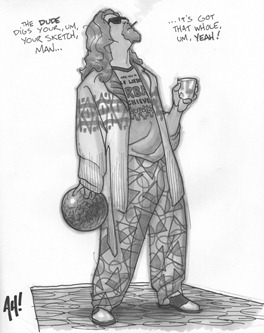 Another inspirational line is: "Abide." Which isn't 'abide by', but 'abide' in general. And therefore, one can believe or not believe anything one is able or unable, or wants, or doesn't want to. The ideal of a religion supports spirituality here; and most importantly, the god, or gods, is not important. That is only important to the individual. And whether or not he has a faith and a religion elsewhere, Dudeism is a religion that neither encompasses or excludes; it is a religion in name, only; however, that name is a symbol, and it allows one to abide without hurting anyone else, or having to lie to oneself or others.
An 'atheist' is one that goes without theism; while an 'agnostic' is one without knowledge. My feeling is that an atheist is one who doesn't care about religion and god, and gives no serious thought to it, and is without any interest or feeling in these matters. The feeling I get from the word 'agnostic' invites a distinction; that is, that one has feelings and thoughts about one thing or another when it comes to religion and spirituality, but he just doesn't know enough to make assumptions or hold any 'true' beliefs. An "active atheist", much as an "active nihilist" is as disturbing and destructive and annoying as any religious crusader. One that goes to the trouble of making his atheism a sign of distinction with himself often crosses that thin line into a theism. And while he is not a nihilist, there is only so far he can go with that belief system before he starts to come off as "a real reactionary".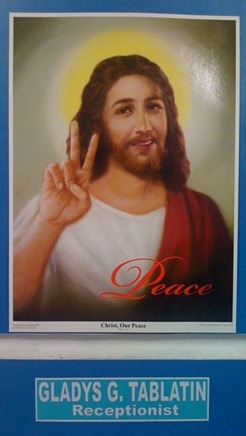 Dudeism, if it has one main religious teaching, it is that one should leave well enough alone: Whatever situations might arise, the didactic foundations of many and most established religions only complicate matters; though, not to say that all religions, even the nonreligious social ethics, don't have their benefits and purposes on this earth. And so Dudeism is a religion–which gives it its right to sanctify and mystify truths and ideas–that is not obedient to any other religion, however, the other religions are obedient to the needs and preferences of the individual practising. The message is to take it easy. To enjoy time and experiences, in all their manifold forms. But most of all, to simply abide.
A community embraces holidays, artists of a certain spiritual guild, and creates a centre for which to balance all our misshapen routines, journeys and misadventures. That Dudeism can be felt to have existed before the term or idea itself was coined only supports the lack of obligation required by its community members. Only in so far as the community exists, and people choose to welcome it as part of the culture they are too a part of, does its spirit indeed exist. And it is there for the individual; the spirit of this religion is obligated to him.
So Dudeism is not a family. Not a 'Church', but a church that is a true and sacred meeting area. Not a patriotic country, but a bond between real, natural human beings that lasts beyond the need for centuries. An open and honorary division of the strange and impossible mass population that can be related to the lives of David Thoreau, Walt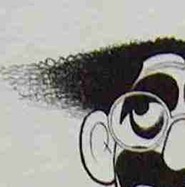 Whitman, Friedrich Nietzsche, Kurt Vonnegut, Herman Hesse, John Lennon, Groucho Marx, Jeffrey Lebowski, Philip K. Dick, The Buddha, even Jesus Christ, J.D. Salinger, Thomas Pynchon, and the numberless Eastern poets and philosophers that have walked the Earth and beyond since the dawn of humanity – among many, many others.
To be or not to be, is not a question. We are something, even if that something comes to nothing. I feel that Dudeism has solid roots in our modern culture. And I also feel that the practitioners of Dudeism have no need to worry about laying down roots. Like the great tumbling-weed, they forge forward and abide down throughout the generations and beyond, never shackled, denied, or intimidated by the ruthless and undude like attempts of the bogus power surges to bog down and leave for dead in that fictional wasteland they tend to wish to create, where everything worth doing has already been done, and life is no more than a penance bestowed by an angry god and a shallow pool drenched in laws passed by greedy and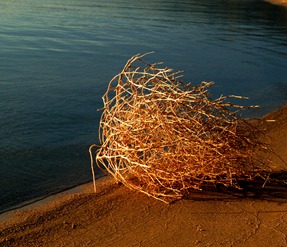 close-minded automatons.
No, life is more than that. It is not that at all, in fact. This is why we have religion: a force, a point of energy that is useful in rivaling the downers and all the negative energy they produce everyday and night, around the world, that will continue just as it has throughout the ages. And a religion that is free-flowing and easy-going is a huge benefit to all the people of this world that, despite their kind and open tendencies, are bombarded each moment of their lives with viciousness and hardship. A religion where there is nothing to fear is a religion that lives in the heart of the man that truly has need and want of a humanly soul.