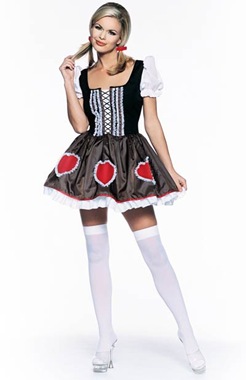 By Rev. John Jansson
Once again its time for all you dudes out there to learn a little something about Dudeism in Scandinavia (is anyone reading these anyway?) I know last time I said I was going to write about famous dudes in Scandinavian history but instead I'm giving you an article on Dudeist Scandinavian proverbs, or sayings if you will, because — if you will it, it is no dream.
Right now you're probably thinking "This digression will not stand man," but hey maybe I'll do that article next time. Today — what day is this, a weekday? — anyway, today you get to read about this instead.
Now you might recognize some of these, as I bet some of you have versions of these where you live as well. That's how the whole durned human comedy keeps perpetuating itself — southward, the wagons. Mind if i smoke a J? Good, so here we go.
Swedish Proverbs:
He who sleeps, doesn't sin.
Don't cross the stream to go get water.
However the wind blows, behind the clouds the sun glows.
Nobody can do everything, but everybody can do something.
A lazy tailor uses a long thread.
Violence is the last resort of the foolish.
Even he who walks slowly gets there.
Icelandic Proverbs:
Everything has its time [From the Nials Saga].
Happiness within is better than wealth.
He who is pleased has got what he needs.
Though he owns nothing, the wise man upholds himself well.
The lazy man leaves the warm bed unwillingly.
Everything doesnt happen in one day.
Patient waiting is better than rash haste.
Norwegian Proverbs:
The night heals what the day has damaged.
Haste is good…When the house is on fire.
Freedom before money.
Danish Proverbs:
It's not worth making a fart into a thunderstorm.
Better sleep for nothing than toil for nothing.
The more you rest, the more you want to do it.
Friendship you must pay for isn't worth anything.
Good company makes the trip short.
Finnish Proverbs:
Work will not run out by working.
The poor live on hope, the rich live on fear.
Sorry there aren't so many Finnish ones but theirs are mostly about getting drunk and beating people up.
So did you learn something? well that about does her, wraps her all up, until next time, take it easy, and foga er dudes!