The Dudespaper has something for everyone. Unless you're a nihilist, fascist, real reactionary, or human paraquat. Select from the all-you-can read buffet:

The Editorial We | What we're blathering about

SUBSECTIONS: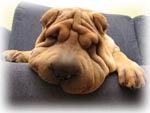 Sermons from the Sofa
Inspirational outpourings of ease from The Dudely Lama
Great Dudes in History
Modern Dudeism was built on the shoulders of these gentle giants
The Tao of the Dude
A deep and delightful look into the history and evolution of Dudeism, across the sands of time.
Dude-Duder-Dudeist
Mellow hierarchies of the kindest kind
Syncopated Columns | Notes, leads and ringers

SUBSECTIONS:
No Frame of Reference
Archdudeship Dwayne Eutsey ruminates, rambles, and radically recreates
Dear Dudely
The most easygoing advice column ever
Dudeman Nature
Our Field Dudeologist Art Schaub gives the lowdown on the great outdoors
Pin Dudeism
What Zen is to Buddhism, Pin is to Dudeism
Keeping the Baksheesh
Ryan Colt Weber explores ways to hold on to ze money
Notes on the Cycle
Chalupa from Lebowski Podcast is sympathizing here, dude
What Exactly is the Problem
Headie Bean confronts the confrontational with a relaxed attitude
Guest Columns
Friends of ours from across the globe weigh in with words of wisdom
A World of Pain
Ways to take the edge off
Reviews | Stuff we dig
SUBSECTIONS:
Movies
Music
Books
Miscellaneous
Dudespatches | What's happening, hot stuff

SUBSECTIONS:
Lebowskia
What's up from our friends at Lebowskifest, Lebowskipodcast and more
Other Events
Other Dude-worthy goings on
What-Have-You
Checking in with reality
Dude University | Erudite analyses of The Big Lebowski, Dudeism, and What-Have-You. Includes actual university theses and other stuff written by fellows smarter than us.
Note: Unlinked sections are presently empty but will be as full of crap as our beloved Walter Sobchak soon.