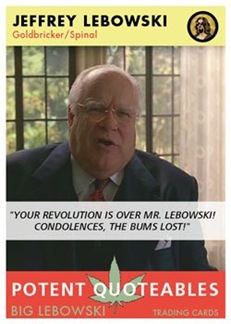 By Rev. Andrea Favro
While surfing the net I've noticed that there are some people, strange as it may sound, who don't like Dudeism all that much. I thought it would be interesting to explain a couple of reasons about why they drag their negative energy into our tournament:
1) They think Dudeism is not a religion.
2) They think we're just a group of movie fans.
3) They think we're hippies.
4) They think we're just lazy people sponging off of our communities.
5) They know that they can't manipulate and control us.
And now let's look closer at each point.
1) Is Dudeism a religion or not?

Yes and no.
Dudeism is a worldview and a philosophy based on early Taoism. We don't think that there is a supernatural being who dictates every little thing about us and the world around and talks only to the chosen or converted. We think instead that the universe is composed of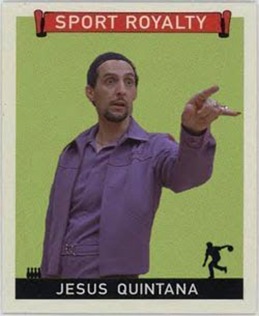 opposing forces, and that the tension between these forces makes up life. Strikes and gutters, ups and downs.
But belief in a supernatural being is not a required facet of religion. For instance, Buddhism, Taoism and other old-school "religions" don't have any big creator god sitting in seclusion in heaven's west wing. What's more, Dudeism can be considered a religion by another definition: any common hypothesis on the nature of the universe shared by more than one person.
2) Are we just a group of movie fans?
No.
Dudeism takes its name and its relaxed approach to life from the movie The Big Lebowski. It also likes to use the characters from the movie to help explain its ideas and messgaes. But what we call the Dudeist Canon is far older than the movie. It would be the same to say that the concept of "The Force" is unique to the Star Wars saga. Those who think that have apparently never heard about Ki, Qi, Prana, Pneuma, or the Holy Spirit, etc. This is a concept as old as humanity itself.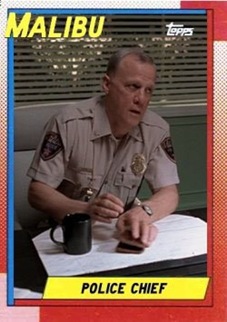 3) Are we hippies?
No.
It is true, we enjoy life and try to not be uptight. But not all Dudeists smoke dope or drink alcohol all day. But if you want to, that's fine too. We simply don't mind either way. A fundamental concept of Dudeism is mutual respect—as long as you don't infringe others' rights it's all your own business, man. And we don't think that everyone is good and the world is just a big garden party with no lines drawn in the sand. We're not looking for a handout, man. We just want people to let us do what we want in our private residences!
4) Are we just lazy people sponging off of our communities?
No.
Dudeists aren't necessarily unemployed. This is a misconception based on the fact that the Dude was unemployed in the movie. The Big Lebowski takes place over a couple of days and anyone can be unemployed for short periods in their lives. What's more important is that the Dude doesn't have to be as "employed" as other people because he doesn't spend as much money. Like the Dude, Dudeists don't really care about luxury cars, big houses, last model cellular phones or trophy wives. We prefer to do what is needed to live well and have plenty of time to share with family, lady friends or special ladies and friends to bowl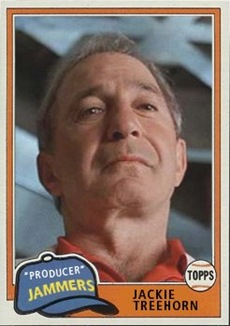 with, possibly enjoying good food and good beers, and whatever-have-you that makes life worth living. And that's a big reason why some don't like us: they just can't understand that we are not interested in power, money, appearance and stuff like that. Usually, what people don't understand, or what challenges their basic assumptions, they try to destroy.
5) They can't manipulate and control us?
Yes.
This might be the biggest reason why some people get annoyed by the Dudeitude: they have no way to get to us and this takes away power and control from them. If you follow three of our commandments:
1) Take it easy
2) Don't be uptight
3) Abide
then it's pretty hard to be forced to do something that you don't want to do. And many people out there love to control, manipulate, and exploit other people. Often it's even part of their jobs: to make more money, sell more stuff, accumulate more power, convince people to be afraid of imaginary threats, and so on. Taking the movie as an example, what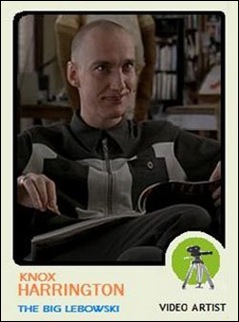 power do the Big Lebowski or Jackie Treehorn with all their money have over the Dude? In the end, nothing. Sure, he got a few pee-stains on his rug, his car got dinged up and he wasted some time, but in the end he abides, as always.
And this is true in every situation, with your employer or your family, your friends, people you know or lady friends or special ladies. No one really has power over you beside you, unless you give it to them.
All this is more than enough to make some kinds of people angry with Dudeism and Dudeists.
At least, that's our opinion, man. Instead of running around, blaming us, they might get privy to the new shit. That's what they (don't) pay us for.
Enjoy the TBL trading cards? Click on the images or see more here!