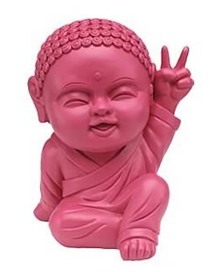 By Arch Dudeship Dwayne Eutsey
In The Dude Abides—The Gospel According to the Coen Brothers, award-winning religious columnist Cathleen Falsani offers a unique and engaging look at the "spiritual messages" she finds permeating the Coen Brothers' movies.
Now, "spiritual message." Odds are, that's not what most moviegoers expect to find in the darkly comic and brutally violent cinematic vision of Joel and Ethan Coen. Neither is the word "gospel," for that matter. While wisely resisting the temptation to cram their films into what she calls a "God-shaped box," Falsani succeeds for the most part in tracing the theological threads she sees holding the "Coeniverse" together.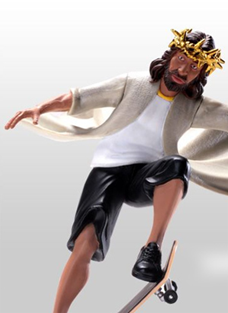 She writes, "While marked by murder, mayhem, deception, and all manner of chaos, there is an order—a moral order—to the world depicted in Joel and Ethan Coen's films. That's the good news. The bad news is that when the moral order is upset, the consequences can be dire, brutal, and swift."
Published by Zondervan, a Christian book publisher whose mission, according to its website, is to produce "resources that glorify Jesus Christ and promote biblical principles," The Dude Abides will probably challenge (in a good way) the expectations of Zondervan's religious readers as well as the more secular-minded among Coen Brother fans.
As a self-described "sometimes churchgoing Catholic-turned-Baptist-turned-freelance Episcopalian" who has interviewed the likes of Bono from U2 and some guy who ran for president named Barack Obama, Falsani is certainly up to the challenge of navigating her work between the two groups. Her down-to-earth writing style glides easily from summarizing convoluted Coen Brother movie plots to drawing from Zen Buddhism, Jewish mysticism, and her own open-hearted Christian faith to interpret them.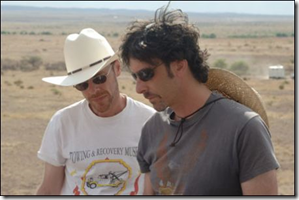 The book covers each of the Coen Brothers's movies, from their 1986 debut Blood Simple to A Serious Man (due out this fall), with each chapter focusing on a different film. Falsani uses a "forest and the trees" approach to organizing the chapters, providing a short overview of the movie first, followed by a more in-depth theological discussion of it before concluding with a brief "Moral of the Story." This structure not only provides a great introduction to each movie for those who are unfamiliar with the films, but also appeals to a die-hard Coen Brothers fan like me.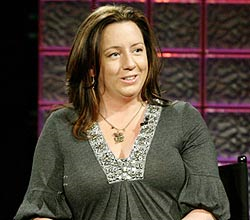 Falsani's movie analyses should also intrigue the uninitiated and fans alike. She sees the Coen oeuvre as consisting broadly of cautionary tales (such as Blood Simple), "Judeo-Christian morality plays" (like Fargo), holy fools (Hi McDunnough in Raising Arizona), foolish hubris (Barton Fink), and unflinching explorations of the nature of evil, Job-like suffering, and the distance or seeming absence of God (No Country for Old Men, A Simple Man).
Her interpretations also provide nuanced ways of understanding the quirky characters populating Coen Brother films. For example, she places The Dude (the burnout main character of The Big Lebowski) within kabbalistic lore as a lamed-vavnik, "a righteous soul with whom the eventual healing of the world abides". Other theological takes may seem a little strained, though. The pregnant sheriff in Fargo, Marge Gunderson, is certainly an endearingly good-hearted character, but is she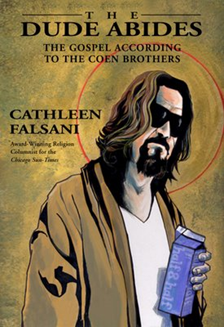 really a redeeming Christ figure as Falsani posits?
There are other interpretative quibbles I have, but, as The Dude would say, that's just, like, my opinion and her opinion, man. Besides, that may just be the point. Falsani doesn't intend for her book to be a definitive study of all things Coen. With its section of group study questions at the end, the book's intention may be to help elicit conversations (albeit from a more or less Christian frame of reference) about these complex movies (sample: "After exploring the Coens' fourteen films, what do you think the two brothers make of God?").
For Falsani, the Coen Brothers' cinematic gospel is more concerned with posing life's deepest questions than it is with providing us with ultimate answers to them. In The Dude Abides, she makes a good-faith effort to offer her responses to the questions the unorthodox filmmakers raise and invites her readers to do the same.
Maybe by sharing our responses with one another in a similar spirit, regardless of our religious faith or lack thereof, we'll find a way to abide together a little better. And I don't know about you, but as the Stranger says at the end of The Big Lebowski, I take comfort in that.