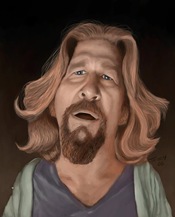 While there have been plenty of folks who've riffed about The Dude in articles lately, most are written by The Editorial We — that is, a detatched, third-person point of view that can't fail to sound a bit bemused by the whole Lebowski phenomenon.
This is why it was refreshing today to find a more personal account of one man's connection with The Big Lebowski and how it helped him re-evaluate a period in his life over which darkness had warshed. A senior writer for Entertainment Weekly, Clark Collis bares his Inner Dude in a movie commentary column, and does so like a true member of our Dudeist armchair army. Enjoy:
Note that Collis is British, and that the title of his article is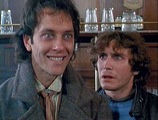 clearly a reference to a 1980s English antecedent of The Big Lebowski — Withnail & I. We plan to review it for The Dudespaper shortly.
Unless, of course, Clark can find time from his busy bowling/journalism schedule to do it for us?