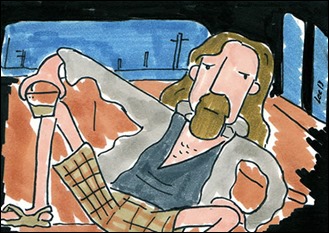 By Rev. Colin Flahive
From a young age we are told to choose, when looking at a half-filled glass of life, whether the cup is half full or half empty. What we aren't told is that each view isn't just a cute personality quirk, but an example of extremist fundamentalism.
The optimist-pessimist battle has been ongoing ever since the first sentient wingman chided, "Dude, she's totally into you." It was then that a cataclysmic schism split everyone into two sides. One side says, "I think that saber tooth tiger just wants me to pet him," while the other side says, "That lovely young lady must be sacrificed if we want to avoid the wrath of god."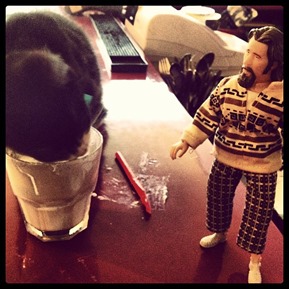 The problem is that each side has always lost and will always lose. The optimist may reap the rewards of positivity from time to time, but all too often, he or she will fail to have planned properly for disaster. The world's problems rarely come to any nicely packaged conclusion and expecting that "things will work themselves out" is fine, so long as you aren't surprised when they don't.
Enter the pessimist. Never has a more self-defeating beast walked the earth – though the platypus tries its best. Since the pessimist expects the worst, even the positive outcomes can't be fully appreciated. And these sadistic soothsayers will find no vindication when their predictions actually come true. The only reward that the pessimist ever reaps is when they get to watch all the hopes of an optimist dissolve in bitter disappointment.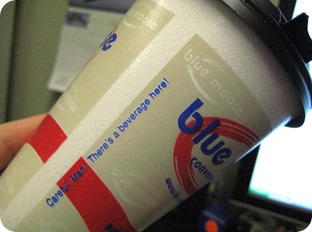 Life is full of strikes and gutters, ups and downs. But if we start expecting either, we're only courting discontent. When thinking too much in absolutes we bury any actual meaning in our lives. As a wise man once said, "Sometimes you eat the bear, and sometimes the bear eats you." Or was it something about a bar? Either way, whether feasting or being feasted upon, life grants no gratification to those who cast a positive or negative light on future feasts.
The Dudeist way offers a middle path that sets aside optimism and pessimism for a more dudemistic outlook on life. When someone manages to shed pretentiousness for sensibility and practicality, we would call them 'down to earth.' And if cleanliness is next to godliness, than most certainly earthliness is next to dudeliness.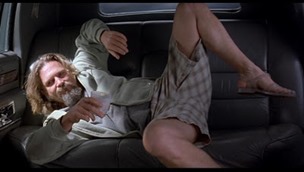 A dudemist manages to avoid the conflict of expectations and "living in the goddamn future" with a far more inclusive and patient worldview. The dudemist needs only to acknowledge that all the little halves that make up our world can add up to something holy. Fill your cup half with vodka, half with Kahlua, half with half-and-half and half with a half of everything else you can find. Half it your way, Dude.
To do this, of course, you will need to find a really big cup. And having a big cup with plenty of room in it is pretty much what being a Dudeist is all about. Careful man, there's a really big fucking beverage here! Cheers, Dudes.