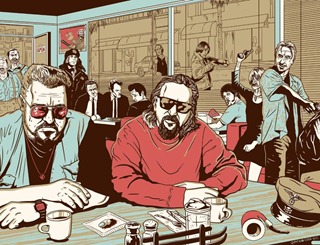 By Mark Mac
Many years ago, way before the enlightenment of Dudeism came along, I was an uptight asshole. Not only was I was an uptight asshole, I worked my ass off at being one! My inflated ego was tempting me to be crazy busy every day, and just so everyone noticed, to make a whole lot of noise while doing it.
You see, life to me was all about taking care of business–not important stuff like having basic needs met, but more about stuff that I thought was "the measure of a man" — the only other option, of course, being a failure of a man. In other words, I was obsessed to have things, lots of things, showing the world I had the right stuff. To paraphrase the millionaire Lebowski: "What makes a man, Mr. Lebowski? Is it being prepared to have the right things? Whatever the price? Isn't that what makes a man?"
Looking back it wears me out just to think how that mindset played out…how self-absorbed I was, and how many metaphoric jays I never rolled, much less smoked. What a shallow life I lived…everything was measured and anticipated, or perhaps I should say constipated. What's more, it wasn't any fun. I was not happy and could not allow myself to be happy. I was determined to sacrifice today so that some day I would find happiness further on down the trail. Meanwhile, there was all that noise…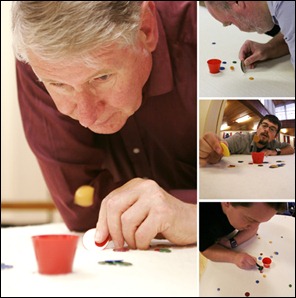 Obviously I wasn't living in the moment. My "moments" would come in some future time. I was living like a not so smart chess player thinking out my life's next moves as far I could contemplate so that I could become a grandmaster at the game of life.
And yet actually it was more like checkers…or perhaps, tiddlywinks (that game that you press hard on a chip to flip another chip). In tiddlywinks, you just don't really have any control as to where that chip will land and there are lots of silly clicking noises. You have to press hard and frequently, and of course, in my life I thought the harder I pushed the further my chip would land…but where? In fact, I never seemed to end up where I planned to be.
There were a few brief moments where I thought I was almost there and would almost take that deep breath and actually have that silent moment and let myself have a glimpse of happiness and then, you guessed it, push, flip the tiddlywink, and make more noise. I still wasn't there yet, there still wasn't enough stuff yet. I was haunted by the thought of failing. I was bred to be a winner, an achiever of the highest standing, a "man…whatever the price."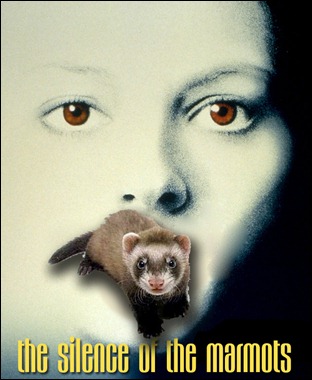 And then, some life changing turn of events came my way. Unplanned, not complicated or anticipated, and looking back, blessings. This was the beginning of my movie: "The Silence of the Dude."
When I married in 1982, I was immersed in the fashionably fast-forward mindset, the "let's get it done yesterday" ethos. Making a good living, my wife and I worked and prospered. With her frugality and with my obsession to work 24/7 and fix up houses, we ended up with a big house, nice cars, lots of things, lots of money.
I coerced my wife into four moves in a six year period. I was good at fixing up and selling them for a handsome profit–in the next decades this would be called "flipping properties." But what I really ended up doing was flipping my wife into divorcing me. She once explained to me that "having things didn't matter to her, all she wanted was to be was happy" (obviously a Dudeist before her time). How naive is that? — or so I thought. How can someone be happy without the things that make you happy? Or at least make you look good, which should make you be happy. Was I wrong? Yes. Unlike Walter Sobchak, I was wrong. Plus, I was still an asshole.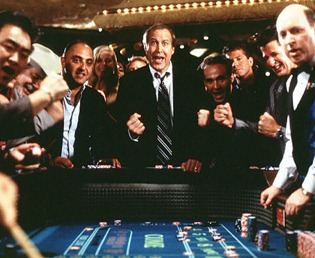 After the divorce I did what any crazed, bruised and still-overinflated ego would do for relief. I went to Vegas, man. I'm not talking about downing bottles of booze like Nicolas Cage in Leaving Las Vegas. No, I took a page right out of National Lampoon's "Vegas Vacation," only where I was played by Nick Pappagiorgio the first 23 months and like Clark Griswold in the last, with the "hit me again Marty" thing.
I went bust. I lost, and I lost big. But before I lost everything, I doubled down putting everything into starting a new business. And then, I woke up one day and all the stuff was gone. All gone. Where's the money Lebowski? It wasn't down there somewhere. I took another look.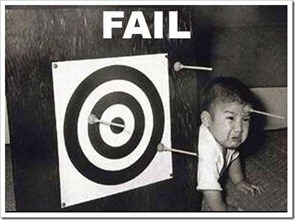 Man, when you lose everything you have, had worked all your life to have, everything you thought was important to have…well it's very sobering to say the least. For me it was the most cathartic thing I would ever experience in my life.
I had lost my wife, my things, and my business. I had hit the bottom. Was I the ultimate loser?
Then I walked in the bathroom one morning, and while looking in the mirror I felt a feeling come over me I'd never experienced before…a calmness and stillness that one might experience on the "…night before Christmas…not a creature was stirring, not even a mouse."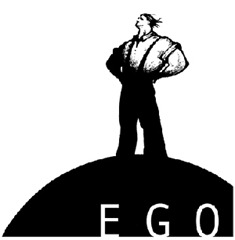 The noise was gone. I was experiencing a new sensation, a feeling I'd never felt before, something was very different today. The weight of an oversized heavy ego was cracking and falling off my shoulders before me. I stood there naked…with nothing and nothing to lose.
I asked myself a question: WTF? Whom was trying to impress? What good did all the stuff I used to have or could have had, do for me? WTF am I doing? Who am I? Who really gives a shit? What the fuck do I care what others think about me?
There's a saying: "If you knew how little anyone ever thought about you, you wouldn't care what they thought about you. And I was starting to realize my ex was right…she always said all she wanted out of life was to be happy. Why was I not feeling like a loser I should be now, with nothing to show for it? Why was I now smiling when all the things I owned were gone?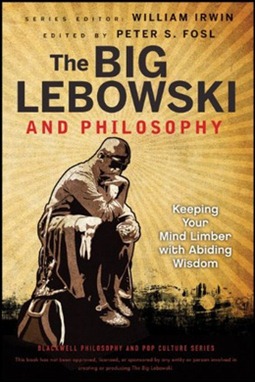 Looking back, my wife's divorcing me (I really wish she hadn't) and losing all of the money (let's be honest, I really wish I hadn't) actually turned out to be the best two things that ever happened to me and radically changed my life forever for the better. You see, I'm convinced without the cosmic colliding of the two (and it had to be both), I most certainly would still be an asshole with that unsettled tempter of an ego and all the noise it brought to bear.
That part of my life was over and well, I didn't have keep making noise chasing that monkey (trying to impress others) to feed him anymore. I was out of monkeyfood and I had learned about all this the hard way. I could just chose to be happy, through good times or bad, richer or poorer. I had but one option and that was to embrace the plain me, the simple me and the silence that came with The Silence of the Dude.
Yes, only one thing was left: silence, an epic realization of being there, being in that moment. Smelling, observing, listening, touching, and tasting what was in the air, a conscious choice of noting and accepting the moment, good or bad …and embracing it. I could still "take care of business" and I know this sounds stupid, but it never occurred to me both the road to achievement and relaxation could run concurrently. It didn't have to be one or the other. I always had lived by the credo of "no pain (or sacrifice), no gain." But it was such a false premise.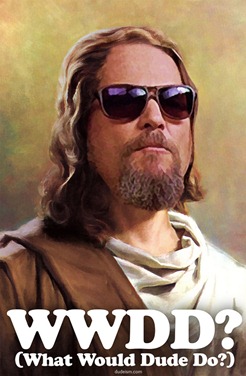 If you put off allowing yourself to be happy for another day as a sacrifice to have success in order to be happy, well, then, like I was, you're a fool. If you think having things will make you happy, you're an even bigger fool. If you think about it, when you come to the end of your life, the things mean nothing. What will matter is the way you lived your life. What will matter are the relationships and love you've shared with others and the validation of the beauty around you every day. If you've put off and passed on these things to have stuff…well man, I can promise you in the end you will look back and regret that you missed out and wasted your one special life you had.
It's a pity or even funny I guess, that I had to go through all of that to get it. I think some people are just naturally wired to be content from the get go, while some of us just have to work through a few things to get there. Apparently I'm not the only one in this world with this angst. What is truly tragic is that some never overcome it.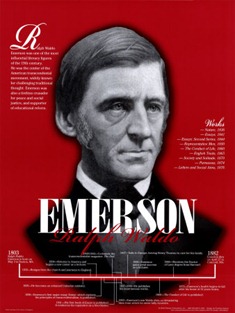 I recently stumbled upon on readings of some of America's greatest writers, members of the so-called Transcendentalist movement of the mid-19th century, beginning with Ralph Waldo Emerson, followed by his protégé Henry David Thoreau and others. Among the Transcendentalists' core beliefs was the inherent goodness of both man and nature. That the solitude or quite of nature opened the individuality and being of man. They believed that society and its institutions ultimately corrupted the purity of the individual. They had faith that if man shut out the noise of the outside world and listened to himself ("The Silence of the Dude"), that more contented individuals and a more harmonious community could be formed.
"To be yourself in a world that is constantly trying to make you something else is the greatest of accomplishment."
     –Ralph Waldo Emerson
These readings seem to reinforce my crossing over into a long and meaningful rebuilding of my life without the noise. It comforts me to read others who have come to this "epiphany" similar to mine. Taming that noise and looking around has opened doors I never knew existed because I was too busy to notice them much less walk thru them.
Stumbling upon Dudeism has also given me much to ponder and reinforce my enlightenment. From observations of some of the greatest Dudes of the past like Jesus Christ, Gandhi, Buddha, to guys like Walt Whitman (who I noted from the website was purer to the ethos than Emerson and Thoreau, who were the show-offs of the movement). Whitman evidently was the ultimate Dude with nothing on his back but his wit and a thumb your nose attitude at the establishment elitists of the day who paraded all that stuff around, man.
There also has been a real life, very personal transformative understanding and appreciative reaffirmation for me of some of the teachings of my ultimate Dude, Jesus, who once was heard saying,
"Therefore I tell you, do not be anxious about your life, what you will eat or what you will drink, nor about your body, what you will put on. Is not life more than food, and the body more than clothing? Look at the birds of the air: they neither sow nor reap nor gather into barns, and yet your heavenly Father feeds them. Are you not of more value than they? And which of you by being anxious can add a single hour to his span of life? And why are you anxious about clothing? Consider the lilies of the field, how they grow: they neither toil nor spin, yet I tell you, even Solomon in all his glory was not arrayed like one of these. But if God so clothes the grass of the field, which today is alive and tomorrow is thrown into the oven, will he not much more clothe you, O you of little faith? Therefore do not be anxious about tomorrow, for tomorrow will be anxious for itself. Sufficient for the day is its own trouble."
     –Matthew 6:25-32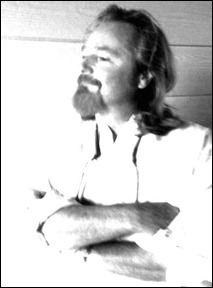 All that time ago Jesus gave us a big heads up on how to live and abide, man. His teaching means so much more to me now. And I've been blessed in so many ways: surrounded with a loving family, adoring daughter, and great friends. I adore them all and have long since been quieted of the burden of worrying and living for some future point on the trail. I've been living "The Silence of the Dude" way, listening and appreciating the uniqueness of others and all things, expecting little while rewarded with the simple things, and with an awakening of how special every moment is. The noise may occasionally be there, but I'm not listening to it anymore.
Fast forward to today: I've picked up the pieces over the years, and now have a thriving business while at the same time discovering the world of The Big Lebowski, Dudeism, enjoying dudeing "The Dude" thing with friends and fellow Dudeists, going to Lebowskifests, corresponding and writing with The Dudely Lama and writing articles for The Dudespaper, and all while discovering the merits of and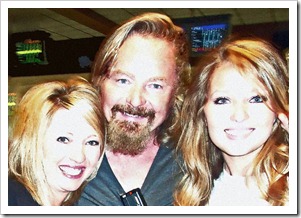 appreciating whatever life gives: the strikes and gutterballs, ups and downs, and yes an occasional J, and Caucasians.
Yes yes. This Dude abides. I don't have to be the big man anymore, just the Dude. And I'm happy, man. I'm not looking back or forward, I'm in this moment. I don't have to be right all the time, I'll leave the judging to others. I don't have to be successful, but I can still work as diligently as ever. And if bad shit happens…well then, fuck it. I can't be worried about that shit…Life goes on man!