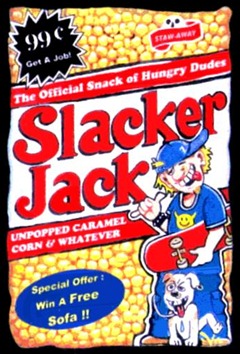 By Rev. Rhys Owens
In the years when I was recently out of high school, which are not so long ago, people always tended to comment on how laid back and calm I was. Even a couple years later while I was suffering with paranoia and high anxiety in a Massachusetts psychiatric ward, people commented on how calm and reserved I remained. People knew for a fact that I smoked a lot of pot, however I did not.
One day while in a grocery store parking lot with my mother, as a child of middle school age, as we waited for my grandmother, I looked around at the people walking into the store or getting in their cars. I wondered about them. I was young like this in the '90s; everyone was a Cynic. So I was confused about the reasons for things as they were. I asked my mom, if there was no God, why do people have to act any particular way; if there is nothing that says that they have to do anything. Whatever she said was not remembered. Today, if I asked that question, I would be told that people have to live by rules, else all would be chaos. But I thought all was chaos anyway. And if I acted all ridiculous over little things, like everybody else did, besides looking foolish, I'd only be adding to that chaos I perceived all around. I wanted to be an artist.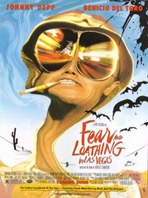 I did not see The Big Lebowski during the 1990s; I saw Fear and Loathing in Las Vegas, and Kingpin. These were movies with proactive people, but they were drunk and high all the time. And they laid around, and seemed to get things done anyway. In the early '90s, I inherited my uncle's old flannel shirts. It was a style around called 'grunge.'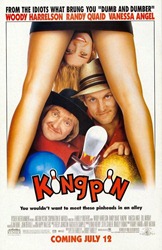 Okay. Later, I inherited my uncle's over-sized and bright dress pants and jackets. I looked like a peacock. I looked like somebody off Fear and Loathing in Las Vegas. I looked like Ace Ventura: Pet Detective. So, who cares. But I felt a bond there. The Big Lebowski's stoner vibe was more subtle than the former, but the music was similar at parts, and the feeling was there.
I saw the Dude movie in the 21st century. I felt kinship there. But, so what? I was alone. I was me. It so happened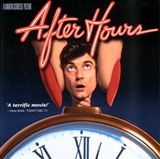 that I was naturally inclined. It invited me, in  my joys and my sufferings, just as several other movies, and music did. But these movies were comedies. I saw Woody Allen movies, and Marx Brothers, and I felt: This is real life. I saw science fiction and fantasy. I said: This is real life.
Once men were a generation of Fausts.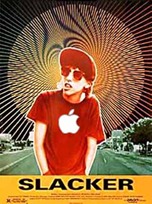 Then they said, we're all like a character from Dostoyevsky; then it was Kafkaesque (After Hours is another good movie, by the way). Life is full of caricatures, and this stands out now more than ever. I am laid back, I am unemployed, and I just listen to music and try to live that ol' life of mine. So I'm kinda like the Dude. So what?
When Dudeism was discovered, I could say: so what? but I could also feel involved, and even reinforced. So what if I was just a guy? What is fashion? A career? A family? A home? A place in society? Society and all that stuff is around, and so am I. But, what I mean to say is: Dudeism lets you say that, and feel religious about it. It can be a release of anger, and a relaxation. I just want to write books, and travel around and look at things. Some just want to bowl; or paint; or play guitar; or sleep. Some just want to live their life. If something comes up, good or bad, it's not that hard to get yourself prepared to try and go handle it. Not nearly as hard as it's made out to be.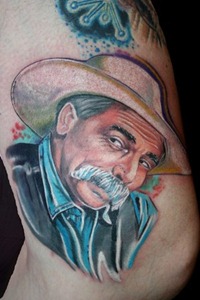 I'm rambling a little here, but so what? I'm saying that if you relate to a movie, fine. If a large group of people get together and relate, that becomes profound. The Human Comedy is profound. It is serious. If I am an outlaw on my way out West, or back East, and I stop for a while in Dude Town, that is just as fine. We understand how one another shoots, how he plays, how he drinks. An oasis with religious profundity is what it is. And at the end of the day, you can laugh at it and feel mellow, for it is a joke, too.
So no matter where I ramble off to. It's good to know that there are others out there, taking 'er easy for all the sinners. That there's a place you can go, where nobody needs to know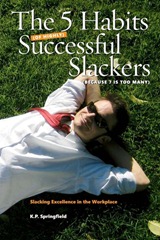 your name. Where all you got to do is sit in the Bar, and everybody'll watch out for you. And welcome you to come whenever you like, and stay as long as you like.
When your religion is based on a comedy, all you need to do is laugh. Laugh when you're in trouble. Laugh when you're being threatened or attacked. Laugh when you're alone. And suffer. Because that makes the laughter feel better. After a while. And everything, in general, turns out just how it does. Which is no skin off your back. Because you knew that it would all along.