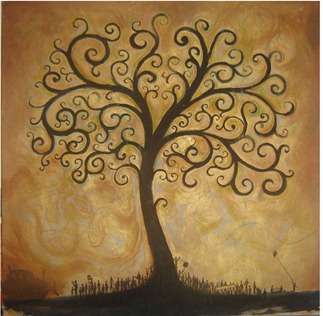 By Rev. Paul Purdy
As I type this I have been a Dudeist reverend for seven months and thirteen days. I was ordained on New Year's Day of 2012. I have found that Dudeism has come in especially handy lately. It is helping get me through a rough time.
Before becoming a Dudeist, I had studied Taoism for a few years. But the first time I watched The Big Lebowski, I didn't see the connection between the two. I enjoyed it and all but at the end it seemed kind of blank to me. It was only after watching it a few times that it started speaking to me. More and more stands out each time I watch it.
My choice to be ordained came on the heels of my mother's passing. It led me to question what I was doing with my life — I was raised in a Christian household but it never really made an impact on me. I respect people that had found religion, but it wasn't for me. I did not like the idea that people could say this is what happened long ago and anyone who says otherwise is just wrong. I like to study and learn different views of the world and to me that is a big part of being a Dudeist – to be open to all ideas.
So I decided to do a little more research before I dedicated myself to Dudeism. Shortly after midnight in fact I decided to start the New Year with a fresh outlook and lifestyle.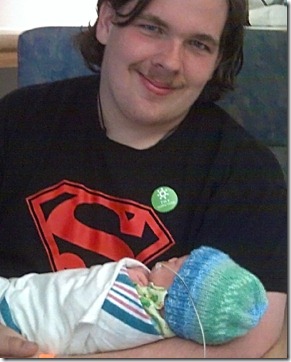 Sadly, one week prior to writing this my two year old son passed away. It has been hard on me and I really was lost, yet I clung to Dudeism and so far it has helped a lot. Despite suffering from severe medical problems since he was born, my son was as much a dude as anyone could ever be. His whole short life he kept reminding me that the little things in life were what was important, and how to keep my chin up despite difficulties.
Of course, it was hard losing my mother and my son so close together, but I believe that my mother's death prepared me for the even bigger loss of my son. Looking back, it seemed like it was the whole durn human comedy saying "Hey, your son's destiny is coming up and you have not had any close loved ones pass away, so you need to be ready for it." I abided my way thru my mother's passing and now I am working on abiding my sons passing. The road will be a long and twisted one but in the end I know I will be with him again one day. Until that day comes he is with my mother, watching over me, keeping me safe. With that knowledge I will abide.
So what have I learned from all this? I've learned that life will always have its strikes as well as gutters. And as we grow in age it becomes more and more clear we have to be able to abide by all the coffee mugs throws at our heads. As little kids we go bowling with our parents and when our turn comes up, so did plenty of gutterballs to keep us humble. And of course, if we didn't let it get us down we would enjoy the game and knock down at least a few pins. As time goes by we grow to accept the reality that there are terrible things in this world. There will not always be gutter guards preventing our frames from being marked zero from time to time.
Verse #50 of The Dude De Ching talks about life and death:
Death comes upon Donny
As the Dude comes upon Maude.

The limits of "The Man in Me" are this:
Thirty years of idealism;
Thirty years of Nihilism;
Thirty years in between, to abide;
So death and life reproduce themselves
Compulsively and without joy.

He who would just be sitting here with pee-stains on his rug
Will not meet Treehorns nor Nihilists nor Chiefs of Police,
Nor the other Jeffrey Lebowski, the millionaire.

So Treehorn would find no place to trash,
The Nihilists no Johnson to cut off,
The Chief nothing to make plain,
And the Big Lebowski no deadbeat, no loser to pin it on.

As for The Dude, his days are as grass.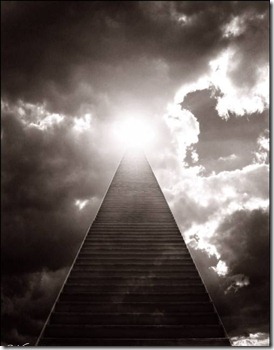 The human mind can't even comprehend the idea or reality of death until about the age of nine. Yet even when death is introduced in our lives we only see it as something that happens in old age. And yet even when we become old, it is still always imagined as something that happens to someone older than you. And yet, it can come to any of us, at any time.
Jay Neugeboren said "A wife who loses a husband is called a widow. A husband who loses a wife is called a widower. A child who loses his parents is called an orphan. There is no word for a parent that loses a child. that's how awful the loss is." As a parent that lost a 2 year old I am still struggling to deal with this. But with the help of my girlfriend and living son, I will do my best to celebrate and enjoy life, as it goes on.