by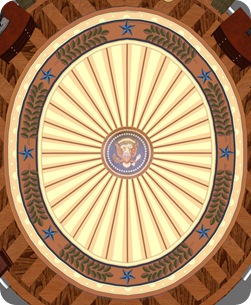 Chalupa
Lebowski Podcast
I've never really been into astrology, zodiac elements or horoscopes. As a child I was told tarot cards were of the devil and I don't really care what my astrological sign is. When I hear the word, "omen" I usually think of films with strong mythological elements, or that movie with the crazy kid that's trying to kill his family. While watching some of the inauguration festivities yesterday on TV, I couldn't help but notice some omens that may be pointing to a "Year of the Dude."
The Chinese Zodiac calendar has animals and elements associated with every year. I think the first time I became aware of this was while watching the TV series Kung Fu or seeing a Bruce Lee film. This year happens to be the year of the Ox with the associated element being Yin Earth. The characteristics of the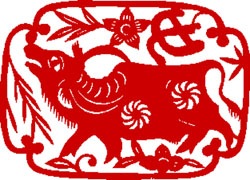 Ox are: dependable, calm, methodical, patient, hardworking, ambitious, conventional, steady, modest, logical, resolute, and tenacious. The element of Earth is associated with change of seasons, powerful, wise, patient, disciplined, logical, and governed by service and duty to others.
The other day a change of power occurred in my nation's capital. Barack Obama is now the president of the United States of America. You might remember during his campaign, Obama was referred to as "no drama Obama" due to his unflappable demeanor during debates. He's a hardworking, ambitious man who has risen from the Illinois State Senate to the highest political seat in the country. He campaigned on an ethos of change: internal change for how things are run in our country and external change on how we deal with our foreign neighbors and competitors. His inaugural speech promised aid and assistance for those in need and mutual respect towards those different from us. He called our country to support a new spirit of public service. Some of it just seemed downright "Dude" if you ask me.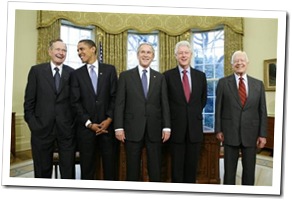 So back to those omens, I've been noticing some strong Lebowski elements surrounding this election and inauguration. Here is what I have compiled so far:
January 8th, 2009
President-elect Obama meets with all living presidents at the White House. While in the oval office, President Clinton alludes that the rug really ties the room together, just like the Dude does in The Big Lebowski.
January 9th, 2009
Valerie Jarrett, an advisor to President-elect Obama was quoted as saying, "President-elect Obama says the same thing. He just loves that rug."
January 20th, 2009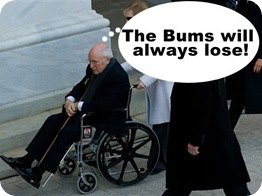 Vice President Dick Cheney arrives in a wheelchair looking very much like Jeff Lebowski. The other Jeffrey Lebowski, the millionaire.
When Obama was being sworn in, Justice Roberts made a mistake reading the oath. President Obama took it all in stride, just like the Dude.
During Obama's inaugural speech he mentioned those who have "…fought and died in places like Concord, Gettysburg, Normandy, and Khe San." Khe San is one of the battles Walter is constantly turning over in his mind.
At the Inaugural Ball, Michelle Obama wore a dress designed by Jason Wu. This isn't spelled quite the same as Woo, but hey, are we gonna split hairs here?
January 21st, 2009
It is President Obama's first day in office and the rug hasn't gone anywhere. It's really tying that room together.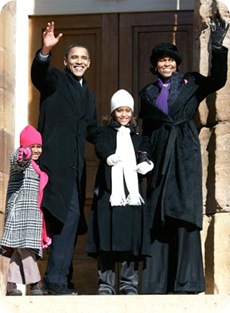 As I was saying earlier, I don't know much about omens and zodiac signs. Most of what I know was learned about an hour ago reading a few articles on Wikipedia.org. According to this favorite citation source amongst American educators, I learned that omens can be both good and bad. What I see here is just a series of victimless omens, am I wrong?
I know a lot of people have lobbied for the Dude to run for public office. There is even an official petition nominating Jeff Bridges for President based on his excellent performance in The Contender and The Big Lebowski. Truth be told, I don't know if I would want the Dude as my Commander-in-Chief. The Dude is very laid back, not motivated, and rather passive aggressive. I don't want that in a world leader. For now though, I think I'm content with Barack Hussein Obama.
Still, if the Obama administration ever needs a "Secretary of Altered State" or a "Chief Leisure Advisor," The Dude might well be the man for that time and place.