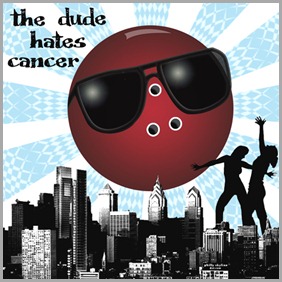 At the beginning of The Big Lebowski, the Stranger says that he won't call the dude a hero, cause "what's a hero?" He means that the term has become misused, associated with people performing grandiose actions in the name of lofty ideals, many of which may not be so lofty after all.
But that doesn't mean there's no such thing as true heroes out there. And one of them (though it's a term he might not self-apply) is Tim Maxwell, who has used his dudely powers to do something truly heroic: he's put on an annual bowling competition over the last four years to raise funds to fight cancer. The event bears the appropriately whimsical name, "The Dude Hates Cancer!"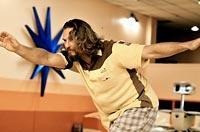 Holding an annual Dudeish bowl-a-thon to raise money to fight the disease is inspired thinking indeed. After all, there's reason to believe that stress is a primary contributor to cancer. In celebrating a relaxed lifestyle and the camaraderie associated with bowling, and channeling it to fight this literal human paraquat, he's given rise to far out, fun and philanthropic event that is good for everybody.
Last year over $27,000 was raised (five times more than the previous year!), and this year they're rolling for even bigger stakes: $40,000. The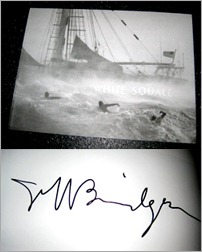 event will take place on August 28th in Philadelphia and all profits will go to the Leukemia & Lymphoma Society (LLS).
Furthermore, this year they're holding a Tee Shirt Design Competition, the winner of which will walk (or shamble) away with an autographed photobook of the holy dudely avatar, Jeff Bridges.
So if you'd like to attend, submit a tee shirt design, participate in some way, or donate funds, please visit www.thedudehatescancer.com and announce "this affliction will not stand, man!" Draw a line in the DNA strand. Across this line you do not!