So — I went to buy a couple of beers at a liquor store. I took a number and waited. There was like thirty people in line, but I really needed a beer after a hard day of work to pay my Marty for the rent. In Sweden, buying beer can be hard work as well.
When it finally was my turn, I walked over to the counter and told the clerk what I wanted. She looked at me and pushed a few buttons on her computer and said in a very aggressive tone that they were out of that brand. After waiting so long, my answer to this was "Oh fuck." She looked at me like I had just told her I'd kidnapped her wife and demanded ransom. She said "Do you have to use so many cuss words?" or something like that, but in a very unpleasant way.
Regaining my inner dude, I told her "sorry" and tried to get on her good side by asking if she could recommend a similar beer. From the look on her face, I had just asked her to park my car and clean my house. She told the name of another beer, but I knew that was something she chose at random because it wasn't in any way similar to the one I wanted. I shrugged, said okay, paid, and got out.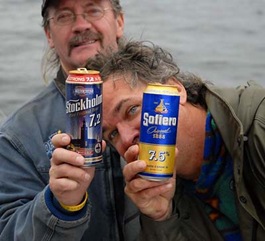 In Sweden, buying beer is like going to the pharmacy — it can really bust your friggin' aggets.
Now, if you're standing in a store, just selling stuff, like beer in this case, just how hard can it be to act nice? I wanted to tell her that she was being very undude but I didn't. She wouldn't get it anyway. Maybe if she listened occasionally she might learn something. But then, I think she probably wasn't really into learning new things anyway.
So exactly how should you act towards the undude people you meet every day in liquor stores, tobacco shops, supermarkets, on the street or at your job? Getting mad isn't an option — that's not the Dudeist way, is it? I was nice to the clerk even though she didn?t deserve it. Was I wrong? No — If I'm nice to someone who is rude to me that puts them in a weird position: they start to think why I?m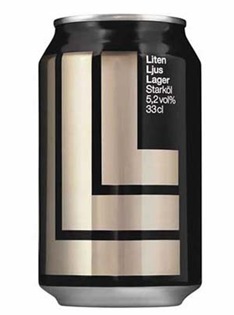 being so nice, and then they think so hard about it that they forget to be rude. This actually works, like a Swiss fucking watch. You know me, I can't complain.
It's not easy to learn to be nice to these kind of people, but it gets easier the more you do it. Lao Tzu once said, "A journey of a thousand miles begins with a single step." Dudeward, the wagons.
But hey, sometimes people are such assholes that there's no point in even being nice to them at all because they privately enjoy being a dick. In that case, you just do what the Dude does when the Big Lebowski gives him a mean, condescending lecture about his life. In that case, just say "Fuck it," get up, and leave. But of course, remember, that shouldn't be your answer to everything. Don't go get it tattooed on your forehead.
Take it easy and foga er fellow dudes.