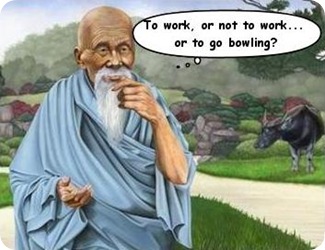 By Rev. Ed Churchman
Y'know, I got to thinking this morning, when my special lady, upon seeing me leafing through the Dudespaper, inquired whether she could be a Dude, even though she's studying to be an accountant. Which I think is a very valid philosophical question regarding the world in general when talking about Dudes. I mean, after all, the world would be a better place if everyone was like us Dudes, right? But how much like us? Everyone can be a dude, but we can't all be Dudeciples; that'd usher in a very un-cool ending to a pretty alright world.
Now, before you all jump of your sofas and your recliners, let me explain, no one's talking trash here, not to you, not to The Dude and not even to any stranger. No one here is disputing The Dude is a great man, just as no one here disputes Jesus or The Buddha were great men. But not all of us can afford to give up on the carpentry, or abandon the kingdom, man. Who's gonna build the coffee tables, and keep the national shit in order? It takes a special kind of man to step to the side and lead not by achievement, but by example.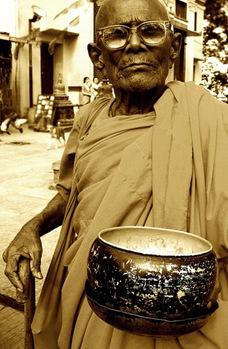 These three wise dudes I've just mentioned shuffled down their own life paths to the place they wanted to be, and in blazing that trail, helped lead the way for many a man stumbling blindly in the dark, tripping over make-shift door stops on his way from a shitty day at the office. And each of them had his Dudeciples.
Firstly, let's take a look at the Buddhist model. Siddhartha Gautama goes out and stumbles into his own enlightenment. Off the back of that, people who meet him are inspired to be better people, and try to find their own roads to enlightenment, taking his teachings and his very way of being as a great jumping-off point. Buddhist monks don't go out and put in twelve hours in a factory and collect a paycheck, they're out there begging for food with nothing but a bowl, a sheet and a needle to their names. These are the Buddhist Dudeciples, spreading the transcendent attitude of Big Sid to those who'll listen and repay them kindly with a generous donation of rice.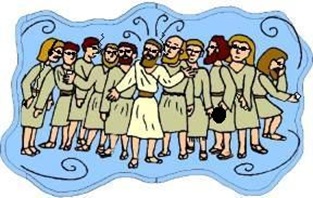 Secondly, let's look at The Dude himself. Lazy? Sure, he'd been called that. I mean, he doesn't go out there and deliver the mail every morning, he's got something more important to do, like, going to a man's dance recital and making him feel better about himself where not everyone might have (and let's face it, probably wouldn't have). This was the path of The Dude, and the path of his Dudeciples.
But, is every Dudeist a Dudeciple? Of course not, the same way not every Buddhist shaves his head, and not every Jew abstains from rolling on the Sabbath. Every man should follow his own path, and dig his own style, but we want everyone to chill, right? Wouldn't it be a better world if the man in charge could be laid-back about everything? War? Hell no. Political divides? No way, man. Corruption? Are you kidding me? And that's what we all want here, right? Fuckin' A it is. So now we need to set apart the Dudeciple from any other member of the Pan-Dudeian Nation, that country-within-all-countries, its lines in the sand drawn around the easy ambience of its dudeizens.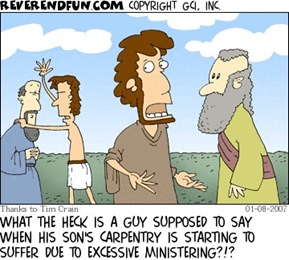 The Dudeciple is a true follower of The Dude. He's (and I substitute he for he/she to make it easier on the eyes of the reader, but I make no move towards a gender divide amongst us Dudes) the one going out there and spreading the message in the truest way possible, and that's what he contributes to mankind, the well-being and ultimate coolness he exudes. He's a rock to the community (albeit a lightweight and somewhat unpolished rock), out there setting a good example of how-to-be, 24/7. He's the one that'll always shoot you a smile and remind you that life's good. And that even if no one else around you abides, or digs your style, he does. The Dudeciple is the foot soldier of the far-out, the poster boy of beatitude and right-reverend of relaxation.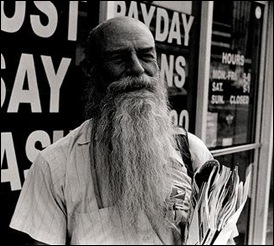 So, who's left besides these Dudeciple guys then? Every other Dude in the world, man, the casual laymen of the Pan-Dudeian Nation, that's who. Every other Dude who's out there milking cows and brewing up vodka, who's stitching together bathrobes and greasing the gears of the pin-setting machine. We're here to celebrate life and the value of chilling throughout, and the great Dudes and Dudeciples in history have helped us in our ways, but some of us simply choose to carry on in the world, getting things done. Does that make us any less of a Dude? If you say yes, man, you'll disappoint me.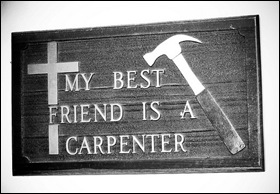 Surely, what we're looking for here is for everyone to contribute to the running of the world, but at a more laid-back pace. Cut out the extraneous crap that people do for money and spread out that free time between everyone. And hey, if you're laid off of work for a few weeks, or years… or decades, looks like you might be a blossoming Dudeciple for the duration, man. I myself have just come out of an eighteen-month slump in my previously unimpeachable career chain, and I'd like to think I've learnt a few things in my time as a Dudeciple. But I need to get back there, and do my thing. Without roadies, the Metallica tour ends here.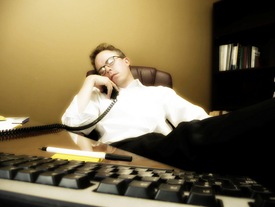 I mean, what I'm trying to say here is that you don't need to be THE Dude to be a Dude. If my special lady wants to become an accountant, they hell yeah, that can only be a good thing. We need more Dudes out there in the world, in all corners, spreading the good word in deed. The more Dudes that disseminate among the un-chilled masses the better, I say. A Dudeciple can do a world of good from where he is, but he's not everywhere. He can touch the hearts of all men, over time, but he's not, like, omnipresent or anything. Chances are you'll meet him in the supermarket, or at a bowling alley, but if there's a Dude in your office every day, that'd make things fucking interesting, man.
The way of the Dude is the road to peace and harmony in this world, of that there can be no doubt. It's been doing us all a heap of good for thousands of years now and it can only lead to a better future as it spreads itself throughout the peoples of his Pan-Dudeian Nation. But let us not forget, that we can't all be so chilled as to take it as easy as the
Dude. We've all got a choice, man, and that means different things to different guys. Some want to follow the example of the Dude, and that's the way of the Dudeciple, and to you guys, I salute you. But, others want to be Dudes in their own right and to carry on sawing wood and ruling parts of India, and studying to be pretty cool accountants.
Let no one look upon the Church of the Latter-Day Dude and say we're all bums on a lazy-ass road to ruin, and let no one say a workingman is not a true Dude. Wake up and smell the coffee-liqueur, man, we're all Dudes, and we carve out our own style, be it at home, on the lane or in the office. Better a Dude of any colour than a fucking fascist, a real reactionary, or a bunch of assholes. Don't you abide?