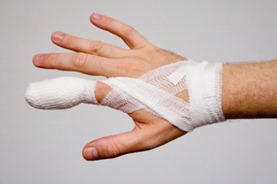 No Frame of Reference #17
Musings from the Arch-Dudeship

By Rev. Dwayne Eutsey

Hola Dudes,
Things are pretty cool here at the Monastery these days but there have been a lot of ups and downs in ol' Arch Duder's life since my last communiqué.
Perhaps the most daunting down for me has involved breaking my finger recently, making attempts to use the computer keyboard somewhat exhausting. Well, "broken finger" isn't actually the proper medical nomenclature here, dudes—Chipped-Finger Bone, please.
But I can't worry about that chip, man. Life goes on.
It's been a while since I've epistled on your virtual rugs, so I wanted to tap out a brief note or dudeitation or what-have-you just to let you know that you're thinking of me…or, wait. Strike that. Reverse it (in the parlance of Willy Wonkaism).
Anyway, in addition to admiring all the interesting hues of violet that my finger has turned since chipping the bone (sounds vaguely naughty, doesn't it?), I've been doing a lot to enhance the Dudeist ethos in these perilously undude (even anti-dude) times. Which is to say, I haven't been doing much of anything except takin' 'er easy, man, and just abiding.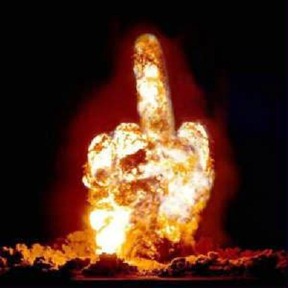 That can be particularly challenging in a whole world gone crazy, what with real reactionaries and nihilists running around out there trying to blow shit up and what-not. Even vaginas are in jeopardy of increasing the chances of conception from new technology permitting us to do exciting things with interactive erotic films.
Strange days have found us, as the fella said.
But in my travels I'm also finding many pockets of abiding out there, dudes. I saw one recently when I emceed a local multicultural festival (lots of people coming together to enjoy a sunny day, hear some good music, and experience a very Dudeist vibe overall). I also saw one at a coffeehouse concert I attended, a concert given by a fella I want to tell you about…fella by the name of Neil Innes.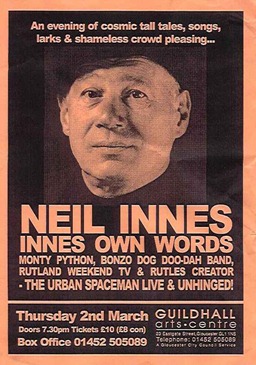 Now, "Neil Innes." That's a name most people not into the whole Monty Python thing would know. Known as the Seventh Python, Innes wrote and performed songs with Monty Python's Flying Circus in the '70s (among his many song credits are "Knights of the Round Table/Camelot" in Holy Grail; he was also Sir Robin's minstrel and the unfortunate serf who was crushed by a giant wooden rabbit).
With his collaborator Eric Idle, Innes also created the Rutles (a Beatles parody band), for which he wrote most of the group's songs and played the Lennonesque character Ron Nasty. As if all that wasn't enough, he co-founded the Bonzo Dog Dada Band in the '60s with some friends from art school. Later renamed the Bonzo Dog Doo-Dah Band, they performed Innes' song "Death Cab for Cutie" in the Beatles' Magical Mystery Tour movie (the song also Innes-pired Ben Gibbard to give his indie rock band the same name).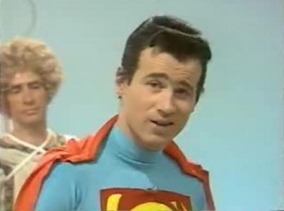 Not exactly a lightweight. But, despite his 40-year career and his considerable pop culture contributions, Innes isn't exactly a household name either…which is just fine with him.
He recently told a reporter: "There's no hysteria, there's no Innes-mania out there, and that's good, because I can't stand all that. I'm not really a show business creature. I want it all. I love playing with all the toys, I love filming, I love playing with musicians, but the fame thing I just can't hack at all."
In this Dudeist sentiment, I think Innes is one of us. When I had a chance to chat briefly with him before and after his show, he was quite taken with the Lebowski evolution shirt I was wearing, anyway.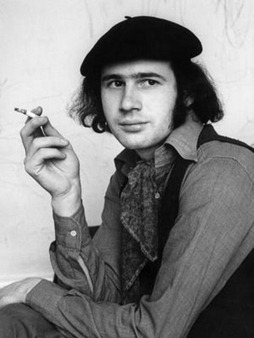 But it goes deeper than fashion, dudes. Not only does he claim to have been a member of SNAP (the Society for Non-Ambitious People) back in the '70s, he has started what he calls the Ego Warrior movement today that shows he's most definitely a compeer of our ethos. Innes describes his movement as "saying 'no' to mass mediocrity." He went on to say:
"We're championing individualism. It's those disenfranchised from the general culture of celebrity and money. There doesn't seem to be anything else out there. It's having a bad effect on young people. They're almost forced to feel inadequate. We're defending self-esteem, wherever it may be. You have to look after your own, but you can also help others with theirs. People should learn to cooperate and be less competitive. But it's hard, because we all come from embryos. And embryos are probably the most selfish, survival-orientated creatures in the universe. We're all alone together, basically."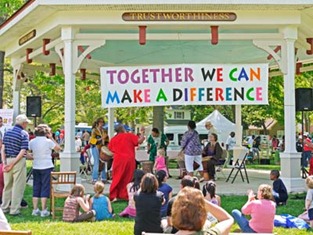 "All alone together." I don't know about you, but I take comfort in that. Perhaps we are all basically alone in this incomprehensibly vast universe, but we can also in our aloneness come together at festivals, coffeehouses, movies like The Big Lebowski and help each other out rather than running around blowing shit up or pissing on each other's rugs.
Which is what Dudeism is all about: coming together to help each other abide amid all the strikes and gutters. But even Dudeists can succumb to the pressures of the undude.
The boys down in the Prayer Lab at St. Da Fino's sent me this prayer request from one of our Brother Shamuses named Ned (who agreed to let me share it in this column):
"Hey Dude, I got a Walter-like figure I hang with and he's really harshing the heavy-set dudeist vibe. What's the best way to quiet the flow of unchecked aggression to the point where his criticisms don't piss on my rug of mentality as much?"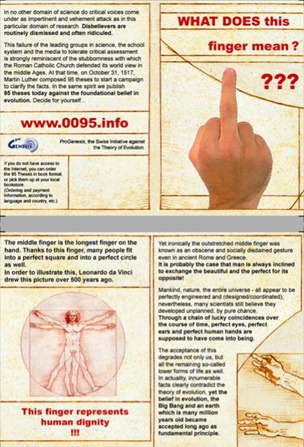 Well, Ned, if you look at the friendship the Dude has with Walter, you'll see how Walter definitely harshes the Dude's relaxed vibe. The Dude could have just had pee stains on his rug, for example, but thanks to Walter he ended up entering a world of pain, chasing after non-existent money with nihilists trying to cut off his johnson and reactionary police chiefs flinging coffee cups at his forehead.
Yet for some reason, the Dude found something of value in his friendship with Walter that kept him showing up for bowling practice.
They say there's a fine line between love and hate. I don't know about that, but I do know the people we care most about can sometimes make us the most uptight, too. Usually, there's that whole yin yang thing in good relationships that balances off the uptight with the cool.
That's what you might want to ask yourself about your Walter-like figure. Is there a yin equally balancing off the yang of his unchecked aggression? If so, then that seems to be the way the whole durn human comedy keeps perpetuatin' itself across the sands of time. But if he's always going over the line, man, maybe it's time to stop showing up for bowling practice.
Perhaps some of our Brother and Sister Shamuses out there reading this here column will also have some words of dudely advice for you, Ned. That's what I find so dang comforting about Dudeism, man. It reminds us that, as Neil Innes puts it in one of his newer songs, we're never alone even when we're at the bottom of the pile:
When I've had about enough of the paparazzi stuff in the media,
With its freedom to de-press and its easy money t.v. shows,
And I know in the city there are fat kitties getting even greedier,
With their claws in the corporate drawers where the money goes.

Look away, maybe some day, greed will stand trial,
But meanwhile
You're never alone at the bottom of the pile.

When I'm tired and I'm sick of the carrot and the stick economy
And I know in my heart there's nothing anyone can do,
It's as old as the hills, and it's even in the Book of Deuteronomy,
Thou shalt do unto others, before they can do unto you!

Look away, maybe some day, we can look back and smile,
But meanwhile
We're never alone at the bottom of the pile.
No we're never alone at the bottom of the pile.

For all, all over the world, you can hear the same old story told,
And saddest of all, is that it happens to be true,
There's only room at the top for a precious few.

There's a man going home, with a broken mobile phone, and a worried stare,
There's a woman from Venus, who is married to a man from Mars,
There's some dot com kid on the net, who wants to be a millionaire,
We are all in the gutter, so we may as well gaze at the stars!

Look away, maybe some day, we shall be reconciled,
But meanwhile, we're never alone, at the bottom of the pile,
No you're never alone at the bottom of the pile.

Never alone no not even if we want to be,
We are never alone at the bottom of the pile.
Abidingly,
The A-D