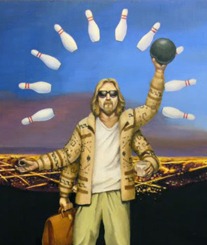 Our buddy Martyn Goodacre is a celebrated photographer, an accomplished musician, and coolest of all, an utter beach bum who takes er easy on a tropical Thai island for most of the year. Recently, he had the ingenious (if we understand it correctly) idea to set the Dudely Lama reading The Dude's Prayer to some fully far-out music.
The result? Fabulous stuff, man. Just as Bach wrote music for the Catholic Church, Martyn has secured his place in Dudeist Heaven (or hell, if he prefers–they're both pretty cool).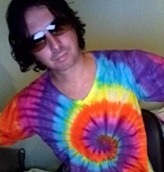 You might remember The Dude's Prayer from way back in 2009. It was written by Rev. John Jansson (The Swedish Jeff) and recited as the benediction at that year's Los Angeles Lebowskifest by the Dudely Lama.
There are two versions of the tune listed below, and we need your help deciding which one is more far out. One has a bunch of echo on the vocal track, one doesn't. Which do you prefer? Please let us know in the comment box below, or at our Facebook page (www.facebook.com/Dudeism). Thankee.
The Dude's Prayer (with echo)
The Dude's Prayer (without echo)

Make sure to listen to the end. There's a groovy outro that we love.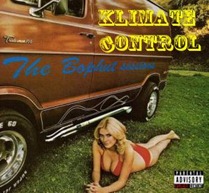 Visit Martyn and crew's Kinglake Records for more new jigs that have come to light, including an excellent Withnail and I mashup.