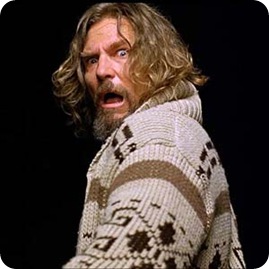 Surprised at My Tears #2: Fear
By Rev. Andrea Favro
What a drag of an emotion is fear, surely high in the running for lousiest emotion worldwide — and not just for the practicing Dudeist. That fucking bitch can really ruin your life, preventing you from doing a lot of terrific things, many of which could lead you to become a better, happier, dudelier person. It is also the least useful of all the emotions.
Think about it; how many times have you avoided doing something because you had a terrible fear of the consequences? Yet, on those rare times when you actually overcame that fear and managed to take that hill, you probably looked back and wondered what you had been so goddamn scared of.
The problem is, the majority of the time most of us never get that far. At least, I must confess, for a long time, I didn't. That human paralyzer prevented me from doing a lot of things. I must admit that I'm not as fearful as I used to be, and that is why I like the life I have now. I can't be worried about that shit!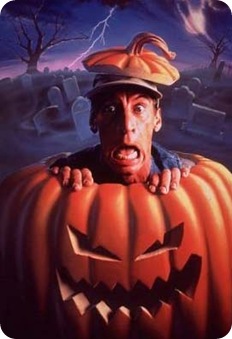 Some people says: "Fear is needed to avoid danger." That's a bullshit. All we need to protect ourselves properly is prudence. Prudence is calmly considering the consequences of an action to decide just how dangerous it might actually be. Prudence is rational. But fear almost never is.
Fear has two main disadvantages:
1) It paralyzes you.
This is quite useful if you are a fawn and a wolf passes nearby, but on the other hand, it just might get you killed. Imagine that a bunch of (cleft) assholes want to rob you with a samurai sword: you can either run away, give them the money, or throw your bowling ball at their nuts. But if you freeze, you are just a piece of dead meat. Or imagine trudging through an awful life because you have a shitty low-paid job but never have the will to ask for an increase of salary or another position or just to say "fuck it" to your boss. How would your life be after twenty years of this? Wouldn't be better to risk a little after having weighed the pros and cons? You bet your life! Literally.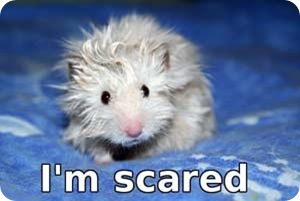 2) It gives other people control over you.
Face it, every goverment knows how to use fear to control people and engineer their behavior. There are places where human rights and freedom are sacrificed at the altar of fear. Many people say "It's something needed to keep you safe, it's for your good." But in actuality you're not being protected, a stranger is fucking you in the ass. You see what happens? And not just governments: commerical interests, religions, terrorists and other bullies too. It kills your fucking karma.
It can also be used by your once so special lady/good man to to keep you with them when you would actually like your freedom back. "If you leave me I'll kill myself," or "If you leave me you'll never find anyone else," etc. Truth is it's all manipulative bullshit and if they kill themselves, well, that's their decision. A wiser fella than myself once said, "One pope dies, another one gets elected." Or: "When a door get shut a gate gets opened." There are ways, dude. The Dude Way.
So, what can we do to avoid fear and be prudent instead?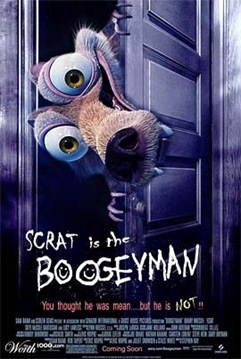 There are two ways of dealing with it:
1) Psychologically
You know that almost all of your fears are irrational. They are just a product of that little boy or girl still inside you, the one that was scared by darkness or the boogeyman inside the closet. Rationally the best way to deal with it is accepting the worst consequence that might happen, and if you can accept it, then your fucking troubles are over — it's your roll. Alternatively, after accepting that your fear is just an emotion and that you have control over your emotions, you can choose to laugh in the face of eternity. If you look the monster in his eyes and laugh at him, the monster will disappear. If he doesn't, you can always just run away. Tender your resignation!
2) Philosophically
Being a Dudeist means flowing in accordance with the Tao. You know that there are strikes and gutters in life, but you also know if you just abide that at the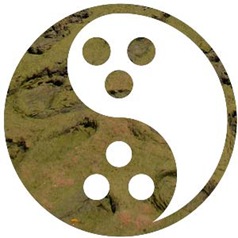 end you will eventually win. As the Yin Yang diagram tells us that even when darkness warshes over there is always a point of light peeking through the muck (in the Dudeist Yin Yang Bowling Ball diagram there are three!). In other words, there is always a positive side to everything and we just have to look for it. It's down there somewhere. Take another look.
All of this can be summarized with another wonderful mantra for dealing with fear: "Fuck it, fuck it, fuck it!" (You can add "Let's go bowling" if you like). It works wonderfully, just as "The Dude Abides" works to combat anger.