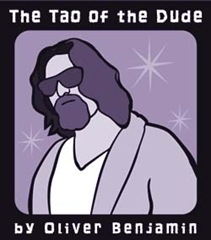 Hey alla y'all. This is just a reminder that the first three Tao of the Dude articles are back at Dudeism.com. They are:
1. Zen and the Art of Dudeism: The Dude Attitude
We briefly look at the history of Dudeism and identify two orignal dudes, one Eastern and one Western: Lao Tzu and Heraclitus.
2. The History of Dudeism – American Dudey
We discuss how Dudeism took root in America, and look at one of its lesser-known proponents: David Grayson (a.k.a. Ray Stannard Baker).
3. Dude Vagabond, Secret Agent, Man
We take a look at the front line of globo-international Dudeist evangelism: backpacking travelers, and the easygoing, supranational culture they've helped create.