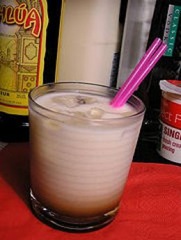 By Rev. Crash Winfield
The White Russian is front-page news.
At least, if you're a reader of  the "Dining and Wine" section of The New York Times, it is. The grey lady put the White Russian in the white-hot spotlight today — noting that its resurgence among hipsters stems in large part from the Cult of Lebowski. Hot on the heels of this year's Lebowskifest NY, big apple-based writer Steven Kurutz writes that:
Lebowski adherents may have vaulted the White Russian to icon status, but serious cocktail enthusiasts still deride it for being simplistic and overly sweet — a confection designed to appeal to unserious drinkers.
Careful, man, there?s a holy beverage here.
However, later in the article, Kurutz redeems himself by ferreting out deeper meaning from Lebowskifest co-founder Will Russell, fan Steve Barber, and original dude Jeff Dowd:
"The Dude is very laid-back and the White Russian has a laid-back element," Mr. Russell said. "You can't just grab it and go. There's a ritual to it."

Mr. Barber said: "The Dude almost holds himself to a higher class than he's in, which could explain the White Russian. It requires more thought than just popping a top."

Then again, the reason could be even simpler.

"When I do drink a White Russian, it does go down easy," Mr. Dowd said. "It actually is a good drink. It's essentially a liquefied ice cream cone that you can buy in a bar."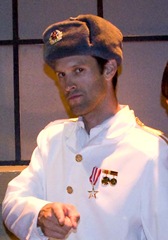 All this leads one to wonder — what happens once the White Russian is deemed passe by the so-called hipsters?
Dudeists must reply with an unconcerned: "Who cares?" The currently cool does not customarily carry much currency with our collective creed.
Dudeism is not a fan of flavors-of-the-month. Its accoutrements and sacraments are proudly earth-toned and eternal, man.
Cheers to that. Nightlife goes on. You got any Kahlua?
[Thanks to Uncle Roscoe for giving us the heads up.]