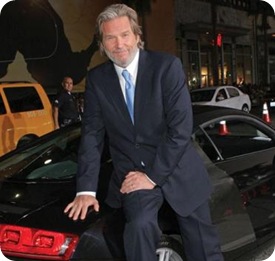 by Chalupa
lebowskipodcast.com
There has been a lot of murmuring on the interwebs lately about Jeff Bridges and his voice over work for Hyundai TV ads in the US. Most of what I've seen all stems from one person: nitpicknation.com. The first post I saw of his concerning the subject seemed interesting to think about. In fact I almost posted it as a discussion piece but got really busy at work and didn't have the time. Now I'm glad I didn't.
Personally I have no problem with Mr. Bridges lending his talent to a company. Just like everyone else, he's gotta feed the monkey. I can kind of see the argument that with our nation's auto industry in such dire straights we should be pushing to buy American, however, why should inferior products stay on the market? Why should poor business models be given millions in bail-out money just to stay afloat? Is this capitalism?
History is something many forget about. In these times of economic uncertainty I hear many calls for veiled isolationism. Close the borders! Block foreigners from getting our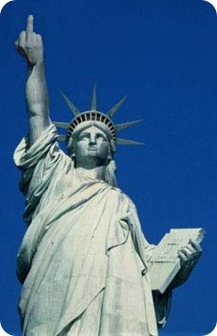 jobs! Quit granting work visas! What the hell is that going to accomplish? Look at China. They were the leading country in science and technological advancement until they closed their borders to outsiders. That was hundreds of years ago and they're just now becoming a leading contender in the world again. How do you think The United States of America became what it is today? It's because we have welcomed those from other nations to come to a place where they can freely think, work and live. If we keep the elite and educated out of our country, they're just going to go somewhere else to share their ideas and innovations.
So how does this translate to Jeff Bridges doing ads for Hyundai? Well I think we all know that Hyundai isn't an American company. So what? They have factories in the US where their cars are made. There are dealerships where their cars are bought, sold, and traded in. There are mechanics and service stations where Hyundai vehicles are serviced and repaired. These are all places employing thousands of Americans. These are jobs where people are making money and contributing to the economy. If Hyundai tanks like GM everybody suffers. So what's the big deal?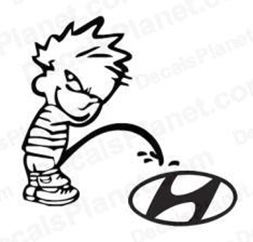 I'll tell you what the big deal is. This guy over at Nit Pick Nation is being a Nihilist. He's getting noticed. He's causing problems. He's constantly posting about this on his blog and getting noticed on Google. Well good for him. He's causing some fake hysteria just like all the people posting false information on Twitter. The main problem is he has crossed a line. A line drawn in the sand that he should not have crossed. He took his grievance to Jeff Bridges' web site and started his anti-Jeff Bridges campaign on the message boards. That is not the venue to make your voice heard. This is a place full of die-hard fans. Do you really think they'd want to listen to this? I don't think anyone is surprised the forum members there don't appreciate his presence. He has been contacted and asked to quit causing problems by Nicky, the web manager. So he's been posting that correspondence with Nicky on his blog. That's just bad form. I know Nicky and have communicated with her on several occasions. I think this guy is lucky he was even able to present his argument. I would think most people would censor that kind of stuff immediately. He wasn't even censored, his thread was just locked down. It's not like everything he writes is being deleted.
So I suppose I'll probably be next in line for these insults and threats. I'll probably be accused of being a "Jeff Bridges Fanboy" because of the podcast. Well know what? I suggest what Mr. Nit Pick Nation do what I and my parents did. GET A JOB SIR!
[See Nitpicknation's response at the end of the original Lebowskipodcast blog entry and at his own site, www.nitpicknation.com.]