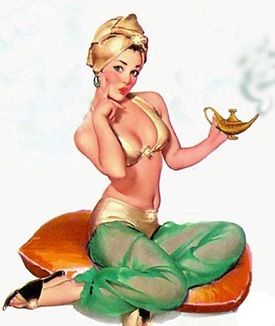 By The Italian Dudeship, Rev. Andrea Favro
Dear Brother and Sister Shamuses of Dudeism,
Today I'm gonna talk about your own personal genie. It's just a coincidence that the title is inspired by one of the best songs of Depeche Mode. I thought it fits quite well.
This is fabulous stuff, Dudes, not exactly lightweight. So keep in mind that if you go on reading this article and follow its imperatives, your life will never be the same. Well, at least mine isn't.
And, if you like it, your occupation (job isn't the preferred nomenclature) as religious counsellors will soar like the Dude in his first dream sequence. And, just for the record, I'm professionally certified to talk about this matter, and not only by the Church of the Latter-Day Dude. You're not dealing with a moron here.
Having innerduced it enough, let's take that hill!
It's a funny thing that each of us has the ability to achieve anything desired, but few know how to do it. Well, did you ever heard that your mind is the most powerful weapon? Of course it cuts both ways: Your mind can be your best friend or your worst enemy.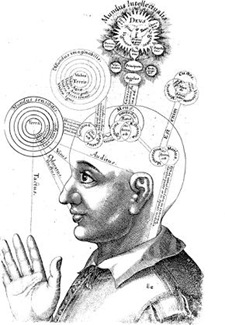 We have a conscious mind, the one that we are aware of, and the subconscious mind, which makes up all the rest of our brain activity. Now, the conscious mind is just the tip of the iceberg. Think about it: at any given moment you are aware for example that the air enters your lungs while breathing, or that your ass cheeks are on the chair; in the meantime your subconscious mind is aware of the situation of your entire body, remembers everything that ever happened to you and is aware of everything around you.
Our conscious mind is wonderful, its goal is focusing on important things and keeping us sane; imagine what it would be if at every given moment we would be aware of everything — we'd go insane. Therw would be too much stimuli to handle. On the other hand, it often restrains us from experiencing a lot of things, as sometimes it's simply too focused. Or even worse — wrongly focused. For instance, when it's focused on that fucking bitch: Fear.
Our subconscious instead is aware of everything and "knows" everything about ourselves, but needs the conscious mind to be directed and focused on important things. This is why it is believed that thoughts have power, because your thoughts give directives to your subconscious mind. Good thoughts=Good directives; Bad thoughts=Bad directives.
To explain this better think about Cyclops, the comic book superhero from the X-Men. His eyes are infinitely powerful, but they are useless and dangerous without the goggles to direct their power.
So, what do you have to do to direct the power of your own personal genie and direct its powers to help you achieve what you want?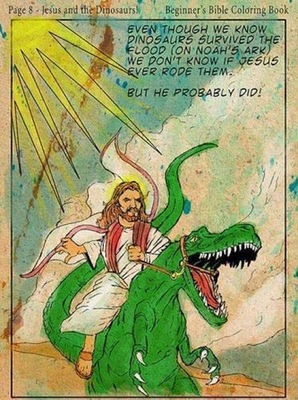 Well, as my old friend JCD (Jesus Christ Dude) would say: "Ask and you shall receive".
Is that too simple? Far from it, dude. It is a simple concept, but it's not so easy to actually do. To ask of and receive from your own personal genie requires time and dedication, and some effort and perhaps a little faith as well. But this is the way it should be. For two reasons:
1. Our subconscious main duty is to keep us safe, even from ourselves,
2. We have been estranged from it for so many years that we just can't open a line of communication in seconds.
So, next time you want to achieve something just say: "Dear Genie, I want [your desire here] because [your reason here]." And repeat it some times every day until your goal is achieved. You can't have everything (as Steven Wright said, "where would you put it), but you can have a lot more of what you want in life. And this technique will help make it so.
Even if a little part of your mind, where the Fear bitch lives, will attempt to act as a saboteur, stick with your requests and they'll ultimately be answered.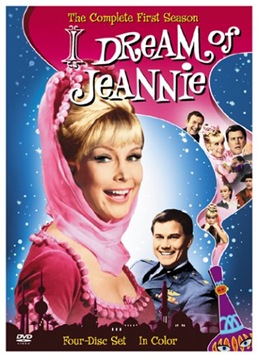 In New Age circles there's a lot of talk about how all this works through the energy in the universe (The Secret, The Law of Attraction, Positive Affirmation, etc.). Well Dudeism doesn't concern itself with stuff like that because we don't need to use "energy" to explain how your own personal genie works.
See, it's not that you're attracting anything or directing "universal energy", it's that you change your own patterns of thinking. You'll become aware of many things that you hadn't been aware of before asking the genie. We all know that when you want a certain type of new car, suddenly you see it appearing everywhere on the streets and on commercials; did you attract it? No, you just became more aware of it and notice it more. But was always there.
Some people say that meditation and hypnosis help to make these changes happen but you don't really need that to contact your genie. A wiser fella than myself, Emile Couè, discovered that conscious suggestions work very good, even if you need a little more time to make things happen. So start talking as soon as possible with your subconscious, and if someone thinks you are crazy just say "Fuck it" and keep going.
Eventually you'll experience what a wiser fella than myself called the Duderino Groove. And in that state everything is achievable. If you will it Dude, it is no dream.