As mentioned in an earlier article, our mood — our inner dude — if you will, affects everyone around us. This is probably old news to some but lets all brush up on how we can help the world in taking 'er easy.
First let's recognize that attitudes, moods, smiles or what-have-yous are as contagious as the clap and everyone — even fascists — are susceptible to involuntary changes in their mood or behavior. We ourselves can change our mood at will — we just have to recognize 1) that we are being very undude and, 2) that nothing is fucked here, so forgedaboutit. Once you realize you can change your mood voluntarily, you'll develop the necessary means for a, necessary means for a higher exultation.
Attitude is just a vibration. In the old days we used to call them vibes and the Beach Boys sang a song about them but that's not what I'm blathering about. The point is, you can adjust your vibration at will, and your vibration can influence someone else's — like strings on a guitar, if you pluck one, the others will vibrate in sympathy, not to mention the whole underlying guitar itself.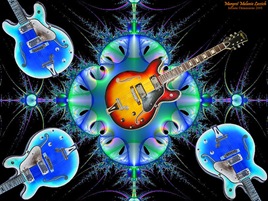 We are all like strings on a huge guitar, but we're each playing our own note. Some of the great dudes in history seem to be playing especially clear tones, perhaps vibrating on a higher level, or maybe just more harmonious and open; others seem to be playing more sour notes, a bit flat, muffled, or depressed. This emotional ambient "music" can affect your mood in the same way real music can.
Now go spread your good vibrations. Take 'er easy and go out there and achieve the modest task which is your charge. Recognize when other people are feeling undude. Symptoms include: Frowning, crying, depression, frustration, anger, threatening castration, throwing a ringer of undies, or coffee cup, or maybe even listening to the Eagles. Examples of nice notes to play with the strum of your soul: Cheer up a bored cashier (if you're not too busy writing a check); when things get too stressed out at work, (if you are employed,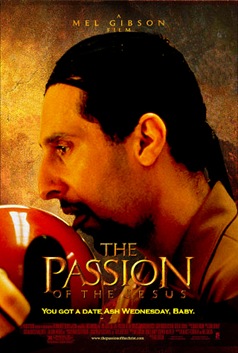 sir) take 'er easy, and don't drag that negative energy into the tournament; or when someone is a dick to you, give them a second chance. But maybe not a third one — you can't waste all your good notes on the Big Lebowskis of the world when there are Smokeys and Donnys who really need them.
When things get to out of hand for me I always ask myself "What Would Dude Do?" I often even imagine The Dude sitting there next to me so I can play off what he is doing. I know it sounds a little weird but hey, it works for me. Try it out. It really lightens up a stressful situation.
Now understand that your newfound energy (vibration) can have far-reaching effects. If you affect someone's vibration, they will probably change someone else's probably whether they realize it or not. Remember — this indudenza is very contagious. So make yourself a bright beacon of Dudeness and help make the world more shiny, like a great big bowling ball.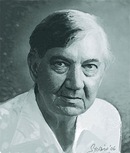 I must say one thing before I go. Most of these thoughts and ideas are those of Thaddeus Golas, the author of "The Lazy Man's Guide to Enlightenment." Although I have had these strands running through my head for a long time, his words helped bring them to the surface.
Be the Change You Want to See in the World.
— Mohandas "Dude" Gandhi