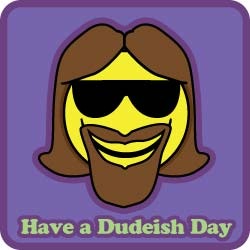 An amazing new study which made headlines today suggests that your attitude can have a profound emotional effect on people you don't even know — friends of friends of friends, for example.
In a nutshell, take 'er easy and the world takes 'er easy with you, be an uptight bummer and, well, you?ll not only be undude, you'll making the world a lot more undude than you might realize. Check out:
Strangers May Cheer You Up, Study Says
or
Happiness is contagious, research finds
According to UCSD researcher James H. Fowler:
"If your friend's friend's friend becomes happy, that has a bigger impact on you being happy than putting an extra $5,000 in your pocket."
New age gurus regularly tout the "Power of Positive Thinking," but they routinely do so as a selfish method of getting things you desire: a new job, a sexy trophy wife, or maybe just your rug back. However, this study shows that the power of positive thinking may indeed be more altruistic than these mercenaries suggest — when we feel far out, that good feeling spreads farther and farther out, like marijuana smoke at a prehistoric bonfire.
Great Dudes in History were generally great because they spread good feelings wherever they rambled — either by setting an example, or by being cool and kind to people they encounter, no matter if they're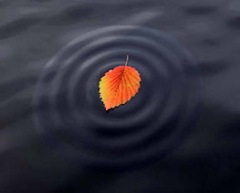 fucking fascists or loves of their life. Now we know for a fact that that this dudeness ripples outwards like waves from a pebble thrown in a lake.
This in mind, we can argue that Dudeism is not as lazy or unproductive a creed as some real reactionaries might think.
I won't say heroic, 'cause what?s heroic? But by keeping our minds limber and not worrying about shit, we help thousands of people do the same without even knowing it. With great dudeness comes great responsibility. We are none of us strangers. This is a family restaurant.