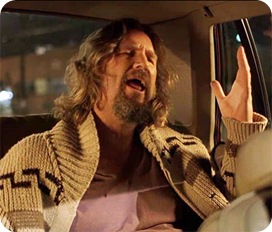 By Rev. Crash Winfield
Since Dudeism is growing by leaps and bounds (and strolls and naps) these days, it should come as no surprise that we've been fielding lots of requests to be on talk radio programs lately.
As it turns out, Dudeism is a perfect fit for a radio feature — depending on the DJ's point of view (and the demographic of their audience) it can either be something to be mocked or something to be celebrated. Either way, it fits right in there. And we're happy to oblige. See, whether you dig us or dis' us, that's just your opinion, man, and we're always keen on getting the Dude word out there, even if the people hearing it don't quite know what to make of it.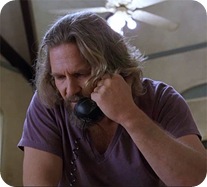 Two days ago, Oliver Benjamin, the current Dudely Lama of The Church of the Latter-Day Dude gave interviews to two different radio programs. You can listen to them both at the links at the bottom of the article.
The first was a morning show called Free Beer and Hot Wings, which advertises itself with the slogan "Funny Name. Funnier Show." However, the name is certainly funnier than the show itself. The name is great! And if you drink heavily at 8 o'clock in the morning, the show can probably be pretty humorous as well.
Although not expecting an ambush, the Dudely Lama took 'er easy and had a good time anyway. At least, up until the point that they started making jokes about child molestation in Thailand. Funny stuff. Of course, their entire cleverly-crafted criticism of Dudeism amounted to calling it "stupid" and to claim that Benjamin's voice sounded like that of Fozzie Bear. 'Course, sometimes you eat the bear and sometimes, well, you just sound like him.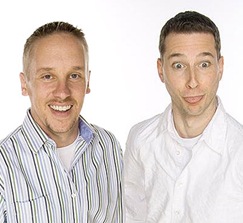 There may be more to it than just desperately trying to mine some laughs: Free Beer and Hot Wings (Greg Daniels and Chris Michels) expressed concern that Dudeism was just a secret ploy to turn people into atheists. Living in the past? You're goddamn right. Real reactionaries.
The Dudely Lama had a far more far-out experience on The Jeff Farias Show. Farias is a supercool, limber-minded dude who openly promotes marijuana legalization, interviews respected authors, activists, artists and statesmen, and actively seeks out new ideas and ways of thinking. Which is why it was an honor for the Church that Farias basically converted to Dudeism and got ordained during the course of the interview.
Similarly, after becoming familiar with the man and looking at all the cool people he's had on his show, we're now Jeff Farias fans ourselves.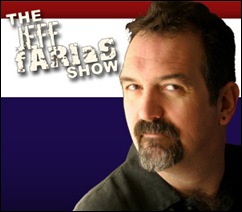 Furthermore, the chat rolled so nicely that Reverend Farias already invited Benjamin back on the show next month. He will share the spotlight (spotmike?) with The Yes Men – a performance art/activist group with the most hilarious approach to drawing a line in the sand to come around in a long while.
Both shows can be enjoyed here:
The Dudely Lama on Free Beer and Hot Wings and
The Jeff Farias Show
More radio features on Dudeism are already scheduled so watch this space and become privy to the new shit!