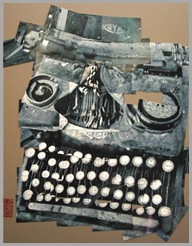 Oliver Benjamin, Editorial We-in-Chief
Founder of The Church of the Latter Day Dude and serving as its current Dudely Lama, Oliver is a journalist, editor, novelist, musician, and has dabbled extensively in pacifism. More of his dabblings can be found on his personal site.
Dwayne Eutsey, Calmtributing Editor
Dwayne is the Archdudeship of Dudeism, a role that carries considerable weight around these parts. He's also responsible for No Frame of Reference, his regular column. He co-authored The Abide Guide with Oliver Benjamin
Crash Winfield, Leads Investigator
Crash has an extensive background in blues music, red light districts and yellow journalism. What his frequent Dudespatches lack in factual information they more than make up for in pure conjecture.
Chalupa, Dudeist Jockey
"Chalupa" is the nom de dude of the founder of the celebrated Lebowski Podcast. He lends a friendly voice to The Dudespaper through his regular column, Notes on the Cycle.
Art Schaub, Field Dudeologist
Art is a professional Field Biologist who travels extensively in order to kick back and watch animals. Dudeman Nature is his homework-in-a-plastic-baggie.
Tim Craig, Associate Professor, Dude University
Tim is one of our academic advisors, an expert on pop culture who did his graduate thesis on The Big Lebowski fan culture, among other things. His thesis can be enjoyed with coffee here.
Lisa Donald, Associate Professor, Dude University
A few years back Lisa founded an excellent site dedicated to Lebowskian philosophy. Today she has her virtual office bungalow on our metaphysical Dude University campus. Her striking thesis is rolled out here.
Andrea Miranda Atenas, Chilean Correspondent
Andrea is a music expert and designer who can speak Dudeish fluently in both English and Spanish. Tomalo con calma, Dude.
Bradley Ducak, Zen Dudeist, Canadian Correspondent
Regular contributor Bradley dabbles in Dudeism and Soto Zen, and has a third degree black belt in procrastination. He and his Pastafarian partner have two little dudes who are being raised Jedi.
Other contributors:
John Jansson
John J. Bukowczyk
Brian McCloskey
Richard Aucoin
Lisa Donald
Barry Popik
Gerald Cohen
David Shulman
J.B. Enzed
The Dudely Lama
Patrick Murphy
Wendy Nixon
Aaron Hazan
Dennis Gillman
Oliver Benjamin
Lone Dude
Ryan Hatfield
Cody Brown
Jorge Eduardo Alcalá
Ryan Hatfield
Ryan Colt Weber
Headie Bean
Hieronymus Moondog
Andrea Favro
Kris Harrison
Hugh Slesinger
Mark Mac
Gary Silvia (Rev. GMS)
Marek Bazgrzacki
J.J. Vicars
Stella Quinn
Sean Reedy
Dave Lawrence
James Hutchison
Ed Churchman
Jason Michel
Amanda Macias
Eirah Lewis
Govna G.
Aaron Weintraub
Shawna Lee
Tim Gertsch
Tim Churchill
Kristian Lewin
J.D. Lafrance
PadreDelElToro
Noah Hess
Rhys Owens
Scott Oliver
Diana Diaz
Todo Duderado
Jay Mash
Richard Parsons
Aidan Tolhurst
Glenetta B. Krause
Bernie Glassman and the Zen Peacemakers
David Lavery
David Thorsteinsson
James Kerr
Paul "Pablo" Martin & Valerie Renegar
Anne Lehwald
Pat Bratton
Paul Purdy
Kaustubh Sikarwar 
Aaron Brattan
Colin Flahive
Nelson Templar 
More to come…