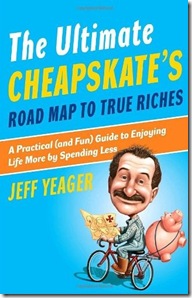 by Jeff Yeager
The Ultimate Cheapskate
A few years ago I overheard a telephone conversation between my wife and a lady friend of hers about getting together for a "naked ladies party." I'd never heard that phrase before, and – for obvious reasons – the conversation immediately caught my attention. I'm normally not over eager when it comes to spending time with my wife's gal pals. It's not that I don't like them, because I do. It's just that I don't have that much to share on topics like Pitt v. Clooney, or whether Sleepless in Seattle make me cry more than Return to Me.
But the idea of a naked ladies party sounded interesting. I nudged my wife while she was still on the phone to suggest that maybe we could host it at our house and I could even do the cooking.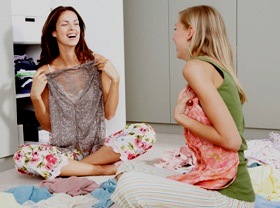 After she got off the phone, Denise explained to me that naked ladies parties are just gatherings where like-sized girlfriends get together for the evening and swap clothes and accessories that they own but no longer wear. While that idea definitely excited my Inner Miser, once I knew the particulars I became a little less interested in spending an entire evening being asked by a parade of women, "Does this dress make me look fat?" After all, I told my wife, "I'm pretty sure there's a game on that night."
I applaud my wife and other women for getting the most out of their wardrobes by swapping clothing rather than throwing it away and buying new. In fact, I admit that ever since Denise became a regular on the local naked ladies party circuit, I've felt a little envious that my guy friends and I don't have something comparable. Not that I want to see my buddies naked – in fact, I'd rather watch Danny DeVito do a pole dance to Shake Your Groove Thing than see any of my pals stripped down to even their boxer shorts. But here are some manly-man ways to save money and bond with your brothers at the same time: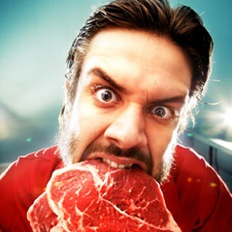 Meat of the Month Club: I started doing this when I worked at an office next door to a Costco store. Because membership warehouse stores like Sam's Club, Costco, and BJ's Wholesale Clubs keep prices low by selling mostly jumbo-sized packages of meat, cheese, and other food products, the guys I worked with formed a meat and cheese of the month club. Using a single Costco membership (the cost of which we split each year), once a month we would buy a selection of bulk-packaged meats and cheeses and split them up – along with the cost – among participating staffers. Forming a co-op like this of friends, neighbors, or co-workers – regardless of gender – is a great way for single people and small families to benefit from the savings of shopping at so-called "big box stores" without having to eat 20 pound of pork chops all by yourself (although I could probably do it).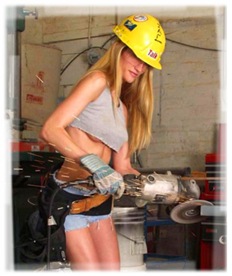 Tool Libraries: My friend Doug is a cheapskate to admire, having organized a neighborhood tool library way back when Listserv technology was new. Neighbors list tools and equipment they're willing to loan out on a short term basis – everything from socket wrenches to jigsaws to a pickup truck – in exchange for having access to the list and being able to request items they'd like to borrow. "The golden rule is that if you don't return something when promised, or return it damaged and don't make it right, you're out," he says matter-of-factly. At close to six foot five and two hundred forty pounds, Doug is the kind of librarian you don't want to cross. If there's not a tool library in your neighborhood, try starting one or checkout online tool loaner sites like www.DaveZillion.com or www.swapatool.com.
Brewing Parties: I'm not suggesting that only men love beer (although this man certainly does) or brew their own, but making beer is an activity that lends itself to a collective effort. Since you typically brew a large batch of a single variety, by getting together with your friends or joining a local home brewing club, everybody can make a batch of their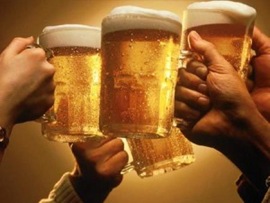 favorite brew and then divide up the "harvest" once it's ready to drink. My friend David and his wife Jeannie – who's actually the brewmaster in their marriage – are longtime members of BURP ("Brewers United for Real Potables"), a Washington DC area home brewers club. David said his job is mostly emptying what Jeannie and other club members brew up. "Jeannie is a Proper Ale Wife," David told me, quickly adding that that's anything but a sexist remark; it's actually a title of honor given to women who were historically the brewmasters in most European households. David says that today, at least in BURP, most home brewers are men. But he's certainly not complaining about his wife's skill for turning out some of the best suds around. You can find a nationwide directory of local home brew clubs on the website of the American Homebrewers Association (www.homebrewersassociation.org). Cheers!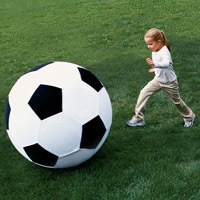 Sporting Equipment: Admit it: Most guys buy a lot of sports and exercise equipment they eventually lose interest in and later regret buying. A friend of mine had a creative solution. He set up "Fat Boys Gym" in a spare bay in his garage, encouraging his pals to donate equipment they no longer wanted and, in exchange, allowing them to come over whenever they like to work out with the other "fat boys." In fact, it prompted a number of guys to give up their expensive health club membership, since working out with their friends in the neighborhood proved more convenient and more fun. Of course you can also swap or sell unwanted sports and exercise equipment online at sites like craigslist.org, www.SwapTree.com, and specialized sites like www.swapmesports.com.
We March to a Different Drummer: When it comes to saving money on entertainment, drumming circles are all the rage with a lot of guys these days. Not that drumming circles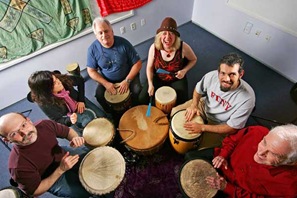 are usually men-only events by design, although many I've attended have attracted mostly males; most circles are open to everyone, and in fact some even offer women-only events. My friend Jim down in northern Kentucky used to spend a small fortune on hunting, fishing and pro-sporting events to fill his free time, but now he prefers the camaraderie of sitting around a bonfire and pounding his heart out with a group of his buddies. "There's something so primitive and so freeing about it," he says. Many drumming circles are free of charge or suggest a nominal donation if you attend, so it's cheap manly-fun. You can find a nationwide directory of drumming circles here: http://www.drumcircles.net/circlelist.html. And if you're musically inclined but bongos and bonfires aren't your speed, barbershop quartets are still alive and well for a little male bonding cheapskate style. Contact the Barbershop Harmony Society (www.barbershop.org) for a directory and other information.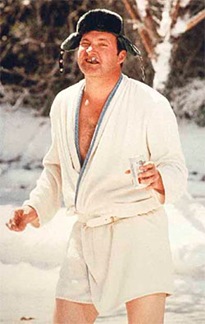 Clothes Swap Parties Manly-Man Style: And finally, of course it's okay for guys to have their own clothing swap parties just like women do; I didn't mean to suggest otherwise. But can we please not call them "naked men parties? And to keep them more manly, can we agree to serve beer and not wine, and have plenty of spicy wings and deep fried foods on hand? When we get together for our clothing swap parties, let's also make it a rule that you need to bring at least one piece of used sporting equipment you want to swap as well. Just don't ask me if those hip-waders make your butt look too big.
—–
Jeff Yeager is the author of two books, The Ultimate Cheapskate's Road Map to True Riches and The Cheapskate Next Door. His website is www.UltimateCheapskate.com and you can friend him on Facebook at facebook.com/JeffYeagerUltimateCheapskate. (A version of this article was originally published by www.aarp.org)