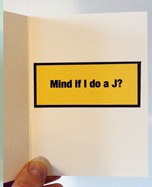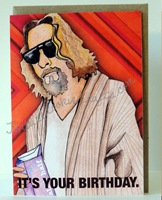 Let's face it, mang, holidays are stressful. You have to organize friends, buy food and beverages, cook and mix, deal with family and strangers and then deal with the cops because of noise complaints and drunks passed out on the lawn or the fire escape. Then you have to clean up afterwards. Oh, and you have to give thanks for stuff and buy presents for people even if you don't want to.
That sounds exhausting.
Luckily at the Church of the Latter-Day Dude, we look at the holidays in a totally different way. We take the holidays literally–HOLEY DAYS. They are days with holes in them. Total emptiness. The best way to celebrate them is to do nothing. And that's followed by the equally-good second best way, which is to do whatever you want to with whomever you want to. Our basic freedoms, dude! Fuckin' Day, man!
Unfortunately not everyone could take er easy as they'd like to. The Dudely Lama for instance was obliged to finish a part of the upcoming The Abide Guide by Monday. Still, he managed to get in some serious hammock-time in between revisions:
Thankfully, lots of other laxadaisical Dudeist Priests managed to have a perfectly stress-free day. They achieved the modest slack which was their charge. Here are a few:
Rev. Ryan Tobin (New Hampshire, USA):
Rev. Dave Duff (Hoffman Estates, IL)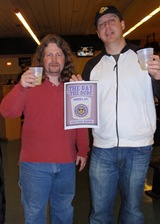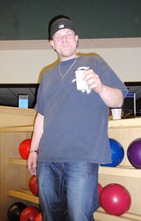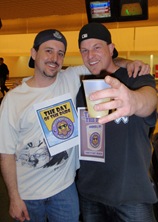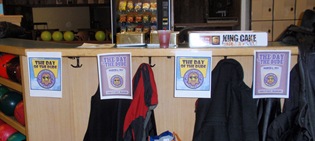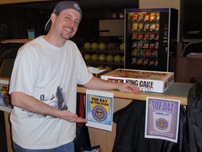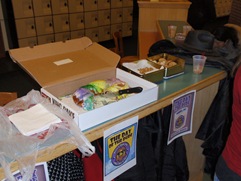 Rev. Roberto Rancid (Pomona, CA):
Christopher Ross (Niddatal, Germany)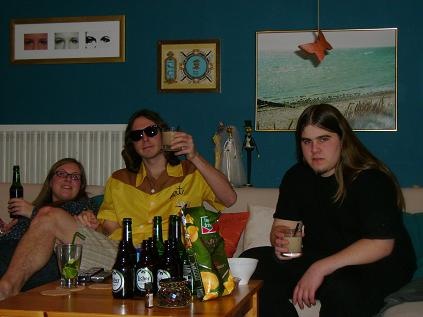 Rev. Rob Press (Leeds, UK)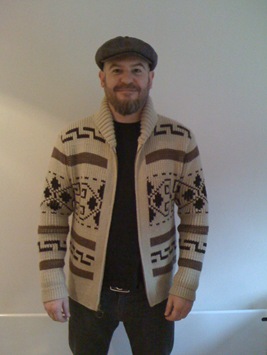 Rev. Cynthia Leigh McLendon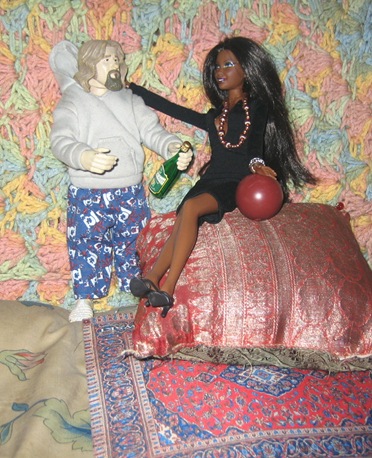 Faical (Czech Republic)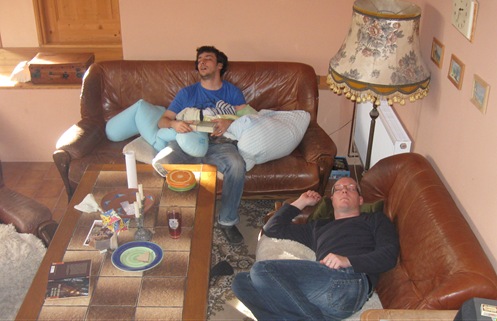 Scott C. Baldwin's Dude in Training, Robert (Brownstown, Michigan)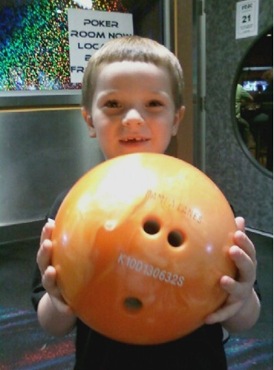 Arch Dude of York, Kristian Lewin (York, UK)
Ted Shelton (Knoxville, TN)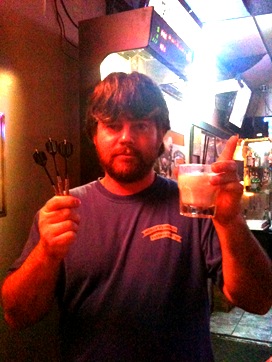 Makes us feel all warm inside to see all this dedicated Dudeness all over the world.
If you've got any pics, videos or stories, please send them here: www.dudeism.com/contact and we'll add them to this page. Thankee!
By the way, our Two Gentlemen of Lebowski Giveaway went far-outly, with lots of great answers to the question "In your opinion, why is The Big Lebowski such a great film?" We'll alert the winners shortly.
Next big holidays coming up: The Summer Slowstice and Indudependence Day! Stay tuned for more info to become privy to. Thankee.