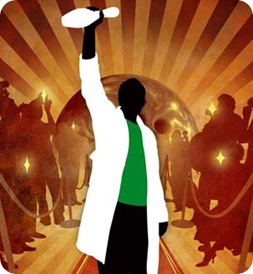 By Rev. Dwayne Eutsey
Now that spring is swooping in on most of us like a naked Maude in her ceiling harness, there's this fella, fella I want to tell you about, fella by the name of Geoffrey Chaucer.
You might remember hearing in high school or college English class about this fella who was wiser than myself (assuming you weren't snoozing that day or coping with raging hormone surges). If your mind's not limber enough to recall who he was, well, a way back in the late '80s (the 1380s), Chaucer unfolded a classic story—and in Middle English, too—called The Canterbury Tales, which famously begins:
Whan that Aprill with his shoures soote
The droghte of March hath perced to the roote,
And bathed every veyne in swich licour
Of which vertu engendered is the flour…
Thanne longen folk to goon on pilgrammages,
And palmeres for to seken straunge strondes
To ferne halwes, couthe in sondry londes;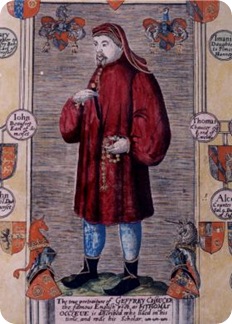 Now, what the fuck was Chaucer talking about here? Well, dudes, basically he's saying that when spring's warm weather starts thawing out our frozen doldrums after a long, cold, lonely winter, many folks start itching to get out of the bungalow to drive around on special journeys called pilgrimages. Back in Chaucer's day on up to today, people travel far and wide to "sondry londes" to visit sacred places or shrines of importance to a person's beliefs and faith.
The eclectic group of pilgrims in Chaucer's narrative gathers together for a springtime jaunt to St. Thomas Beckett's shrine in Canterbury, entertaining each other along the way with stories that make up the bulk of Chaucer's literary series.
We postmodern types don't have many shrines to journey to these days…unless of course you happen to be a Dudeist. Then you have Lebowski Fests as your laid-back Mecca of all things Lebowski. According to the supreme dudes who bring us these annual shrines of abiding: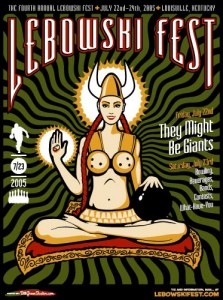 "Lebowski Fest is a celebration of all things related to the 1998 Coen brothers' cult comedy, 'The Big Lebowski.' Fans of the film (aka 'Achievers') come from far and wide to drink white Russians, throw some rocks and party with an array of Dudes, Walters and Maudes (not to mention a nihilist or two). It's a two-day party that typically opens with live performances and screening of the film the first night and concludes with a raucous bowling party the following night."
If you're looking for a Lebowski Fest, we can get you a Lebowski Fest, believe me. The first two scheduled for this year—one in LA in May, the other in Louisville, Kentucky in July—are rolling up soon. They got the boys in the Lebowski Fest lab working in shifts gearing up for other locations around North America as well, including:
· Seattle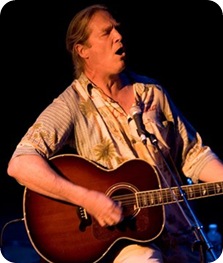 · Portland
· San Francisco
· San Diego
· Las Vegas
· Austin
· Minneapolis
· Chicago
· Toronto
· Boston
· Philadelphia
· Washington DC
· New York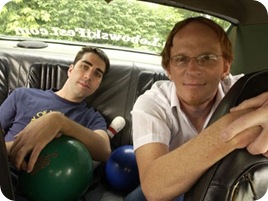 And possibly other places…Check out the Lebowski Fest site for more details.
Hope to see you at one of these upcoming what-have-yous. We here at the Church of the Latter-Day Dude are planning to attend a few and have been adhering to a pretty strict, uh, drug regimen to keep our minds, you know, limber. If you make a pilgrimage to the festivities this year, why not write up your experience and share your story here on The Dudespaper—you know, sort of like a Canterbury Tales for Dudeists?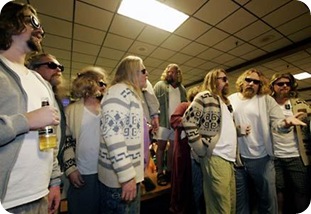 Of course, while you wait to see when the nearest Lebowski Fest to you will be, you can always make a virtual pilgrimage to St. Da Fino's Shrine of Our Special Lady. Drop by and use our interactive prayer software to ask Our Special Lady to bless the Lebowski Fest Kahlua this year and all those who imbibe it, or whatnot.
This affects all of us, man. One way or another, through good vibes or your actual presence, let's help Our Special Lady conceive a great year of Lebowski Fests.
Abidingly,
The A-D