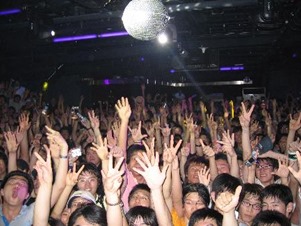 By Rev. James Rees
Enter any bar or nightclub over the weekend and you'll see the true face of society exposed. Honestly, take a look for yourself. It's where egotistic individualism converges into an ugly spectacle of drunken popularity contests and selfies. I call it a montage of egos, and I'm here to advise you how to avoid all this sctuff and have a good time the Dude Way. So, kick back with some friends and some oat soda, and we shall commence!
1. Leave the day job behind.
You'll find a lot of over achievers bringing their uptight attitude to these venues of recreation. You can take the suit outta the office, but you can't take the office outta the suit. I hardly even acknowledge my job when I'm in the process of partaking, let alone during my free time. I've got a lot of lucid day dreaming to abide to, you know. There's nothing wrong with being proud of your own accomplishments, but it's too fashionable these days to seek the praise of others. That, or you just want to dump your emotional baggage upon them. Always remember your life doesn't revolve round your job, it just feeds the monkey, don't allow the stresses of the workplace to intrude on your free time.
2. Nobody owes you anything.
Today people are steadily developing this ill-conceived notion that the world owes them everything solely because they simply showed up. This sense of entitlement is the side effect of living in a society where singing in a televised karaoke contest or leaking a sex tape earns you your own reality TV show! We can't help but see this and feel on some level that the same opportunities are available to us too. Things can get real competitive when we're all seeking the spotlight. This imaginary tournament we seem to have with each other breeds resentment, builds walls, and makes all of us very un-dude indeed. Nobody owes you anything. Not even a free drink. Before you step out the door, really grasp what there is to be grateful for already. Before you're distracted by all the self-centered shit that life throws your way!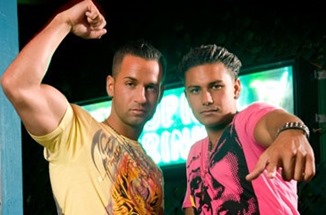 3. Stop following the crowd.
The world is filled with judgmental assholes, they're everywhere! This is unquestionably apparent during the nightlife. These well-groomed bunch of assholes, fascists, dipshits, real reactionaries, and human paraquats may take offence to your own authentic style, your age, the way you bust a move, or even that particular cocktail you order at the bar. Everything is under scrutiny! There are specific expectations that need to be met in their eyes (and when exactly did they invent the rules, huh?), but the Dude Way shrugs, a mighty cosmic shrug, preferring our compeers embrace their true selves, and enjoy everyone's idiosyncrasies. Say, "Fuck it", express yourself how you wish, there's no need for pretense, go your own way, man!
4. Avoid other people's drama.
I have witnessed folks who on the surface are involved in long-term, contented relationships, yet on nights out have brazenly flirted with others regardless. Obviously, their partners weren't in the vicinity at the time. Although, saying that, once a poor guy was mere yards away from what was literally going on behind his back! Everyone desires validation. If such people are behaving this way clearly they're not getting what they need at home. Perhaps it's the heavy tribal bassline, the warm bodies bumping and grinding on the dance floor, or more likely the over reliance of alcohol. Whatever the case, loyalty isn't what it used to be, man. Treating your nearest and dearest in such regard is un-dude of the highest order, keep it up and you've got the makings of another Walter Sobchak on your hands. Unfortunately for their spouses, there are certain individuals whose relationship is nothing more than a mask of normality they wear to benefit their social climbing and careerism. Which sounds exhausting. These human paraquats revel in being entertained by others, see past the masquerade and avoid jumping through their hoops like the plague. Never be privy to such antics, in the long run nobody comes outta it with peace of mind.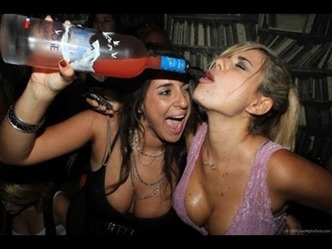 5. There's drinking and then there's drinking!
Ever attempted to hold a conversation in a nightclub? No, it's impossible, you're literally barking down each other's ears! So, evidently some of us came to be seen, and not heard. Much like display behaviors in animals that are used to attract the opposite sex, it's frankly riotous to see how quickly we revert back to our primal ways when words aren't an obstacle, and the oat sodas and White Russians are freely flowing. And that's cool. That's cool. Alcohol, in its nature, is of course a get out of trouble free clause for such behavior – hooch made me do it, man! Oh, yes, alcohol makes psychopaths out of the best of us. Only the morning after does that killjoy of a conscience rear its judgmental head once more. Oh, the shame! Take it easy, dudes, gone are the times when whatever happened on a night out stayed on a night out. Mobile phones come with cameras as a standard nowadays, and others are more than willing to use them, leaving you face down in the muck as they climb that never ending unfulfilling social ladder.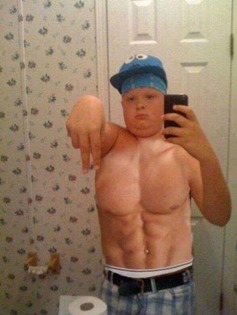 6. Turn that fucking phone off!
Ultimately, for our generation, nightlife has become nothing more than a way of raising our status on social media, where people would rather plug into, instead of reality. We desperately want to convince others that we barely know, let alone like, that our lives are much more fun and eventful than theirs. We forget to actually enjoy ourselves in the here and now. We're too preoccupied by our mobile phones, and the moment passes us by completely! So, next time you have a night out, do yourself and everyone else a favor, switch that fucking phone off! You'll have such a better time regardless of not knowing how many button pushers liked your latest post. And guys cease with the selfies, alright! The selfie is the quick fix nicotine patch for the self-obsessed, it's never gonna completely quench that need for admiration.
7. Simply, abide.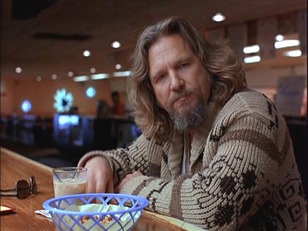 Hey, at the end of the night, everyone's free to express themselves how they feel obliged, man, especially in their own time. Yet, when such self-centered individuals are merely using this platform of expression as a means of drawing attention to themselves then it saps all value from its true intention: enjoyment. Bring your mates together, get a round in at the bar, and just take it easy. In our uptight society the majority have forgotten how to unwind and have a good time. Follow the Dude Way and who knows, we may lead by example.