By Reverend Mike the Buddhist-Dudeist Priest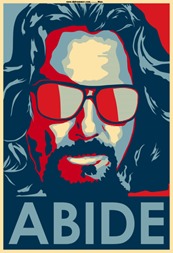 One of the tenets of this here church in which I've just been ordained, one of the ideals, that some of us strive for (although "strive" sounds awfully tiring…), is to abide. The Dude abides. "If you can keep your head when all about you / Are losing theirs and blaming it on you…You'll be a man" wrote Kipling. Chill out, relax, man, regardless of the circumstances. "Let it be" sang the Beatles. But how exactly does one accomplish that?
Some ancient wise guy named Dogen (they say he was a "Zen Master", but the guy had definite Dudeist leanings) wrote that one of the keys to a happy life is to, as he put it, "establish a will to the truth." In other words, make the truth your number one priority. Understanding and accepting the truth should be your heart's greatest desire. Keep it real, man. But that's a real trick, isn't it?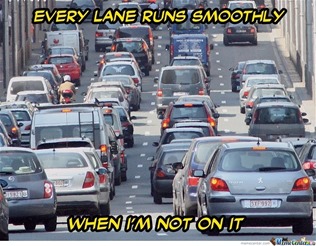 I'll be honest. Often times, my heart's greatest desire was, really, just to be left the hell alone, and not be bothered by the demands or desires of anyone else: To drive from one place to another, without any interference from other drivers, be it their lack of driving skill, or distractedness, or just plain old self-absorption; for people to behave in a way that wasn't so tiring or taxing, so that I didn't have to deal with them; for the rain to stop falling; for the wind to stop blowing.
I might as well have wished for flying pink unicorns to shower me with pixie dust, and whisk me off to happy town.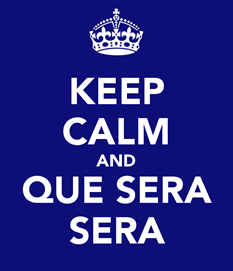 Because let's be real: Life and the world are gonna do what they're gonna do regardless of what I personally want them to do. No doubt the universe is unfolding as it should, as the poem goes, and I cannot stop it from happening. Whatever will be, will be. Que sera sera. That's the long and short of it. That's the truth. The more we wish otherwise, the degree to which we desire that which is NOT, well, that's just the definition of "driving yourself crazy," isn't it?
I used to think that patience was one of the greatest virtues. But part of the idea of patience involves enduring negativity. Imagine if we took Zen Master Dogen's advice, and made "the truth" what we honestly and sincerely wanted, more than anything else.  Then patience would be totally irrelevant.
Oh, that thing that just happened? Well, that's what I wanted all along. Isn't that nice? Come what may, it's always part of my plan. Things happen, and I abide. I don't have to endure anything.
Except for Brussels sprouts. Man, I hate those things…