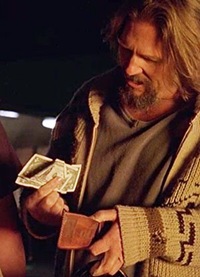 Got some ideas on how to live the good life for less? The Arch Dudeship solicits your suggestions!
By Rev. Dwayne Eutsey
Here's another sign that Dudeism is the religion for its time and place.
With the economic downturn bumping many of us into a lower tax bracket, people are finding themselves re-adjusting to a way of life resembling the Dude?s low-rent lifestyle.
And that's cool.
According to Jane Devin's recent column on The Huffington Post, in fact, being broke is the new cool. Devin writes:
"Since the recession hit, and the tsunami of poverty has claimed some of my previously well-off friends, they are now coming to me for advice like I'm the Suze Orman of the down-and-out. Suddenly, I'm the one who's cool — the one who knows how to make do with little or nothing."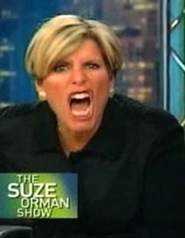 Now, "Suze Orman" — that's a name no dude would self-apply where I come from. But like Devin, most Dudeists are accustomed to the indigent life of bums, slackers, and what-have-you (or what not-have-you). For us, we have willed it and it is no dream. Like the Dude, we know how elusive money can be — and how elusive happiness can be even if you have the money, Lebowski.
Therefore, we are in a unique position to confirm or disconfirm the viability of living a satisfying life with little or nothing. Parts, anyway.
Although everyone needs to feed the monkey with bones, clams, or whatever-you-call it, we Dudeists can serve as a helpful resource for all these new goldbrickers we're finding  around us these days. What survival tips do you have to share with our newly impoverished brethren and sistren? Post-dating checks when you buy your creamer? Tossing your dirty undies at creditors when they demand payment for delinquent bills?
Post your advice below and we'll share them ever thus with our growing number of fellow deadbeats. Consider this The Dude Poorman Show!