No Frame of Reference — Musings from the Arch Dudeship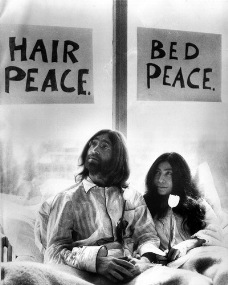 By Rev. Dwayne Eutsey
It's a rainy day here at St. Da Fino's. But as our compeers in John Lennonism have observed, "When it rains and shines, it's just a state of mind."
Raaaaaain, shiiiiiiine, it don't matter to the Arch Dudeship.
In fact, a day like today is a great opportunity to kick back, take er easy here on the holy sofa, and contemplate the eternal verities of our sacred Source, The Big Lebowski.
For me, one of the most stupefying mysteries in this Coen koan is the enigmatic friendship between Walter and the Dude. Just what force in the universe could've brought this volatile Vietnam veteran, who had friends that died facedown in the muck, together with a burned-out SDS radical once arrested with six other guys for protesting the war?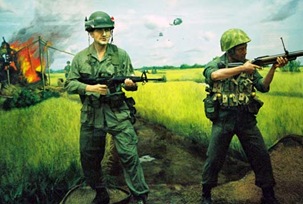 Each of us is like a little child who wanders into the middle of a movie here, so we'll probably never know. And that's cool. While the movie is our answer for everything, I guess we find it so dang inneresting because it doesn't answer questions — it just points out life's inexplicable dichotomies.
I think that partly explains the Dude's friendship with Walter. The relationship between what appears to be contradicting opposites is how the human comedy keeps perpetuatin' itself somehow. Without death, you could have no life. Without downs, you could have no ups. Without Kahlua, you could have no Caucasians. And without Walter, you could have no Dude.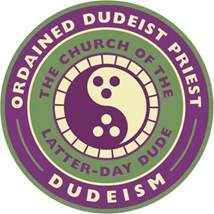 As our Dudeist symbol so aptly illustrates, there's this whole yin yang thing goin' on, an ever-rolling ball of "seemingly opposing forces…bound together, intertwined, and interdependent…giving rise to each other in turn."
In the parlance of Chinese philosophy, the Dude's yin therefore defines Walter's yang, and vice versa — keepin' the whole round robin world in balance. Without the Dude's pacificism, Walter's impulsive aggression could sway him toward the extreme tenets of National Socialism. Without Walter's pragmatism, the Dude could have the darkness of nihilism warsh over him.
Hasn't that ever occurred to you, man? To abide, we have to accept that we tumble around inside this ball of opposites that constantly defines who we are and who we aren't. Just sit back and just roll with it all toward the strikes and gutters of our lives. Before you know it,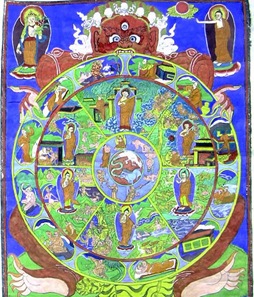 you're looping back around and rolling with it all over again.
That's just basic Dudeist cosmology there, Dudes. Donnie dies but a little Lebowski comes along to balance it off. Ups, downs…life, death. Sometimes you eat the bear, and well…
Think about it — it's like Lennon said, "Nothing is real." That may sound nihilistic, but if nothing is real, then its opposite must be true: something is real too. Right? I mean, it's only in nothingness that somethingness can exist, after all — and, it's only through somethingness that, uh, we can know there's nothingness. They're really, you know, just aspects of one reality. That is, you can't, you know, tune in, but it's a lot more uh, complex…I mean it's not just, it might not be just such a simple, uh — you know?
Ah. Fuck it, Dudes. The sun's coming out and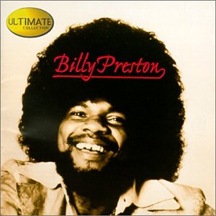 I'm going bowling. All this philosophizing's making my thinking too uptight.
I guess I could've just wrapped it all up in the metaphysical parlance of neo-Prestonism: "Nothing from nothing leaves nothing. You gotta have something, if you wanna be with me."
Beyond that, Dudes, fugghedaboutit. Life's too short, man, and it's your roll.
Abidingly,
The A-D