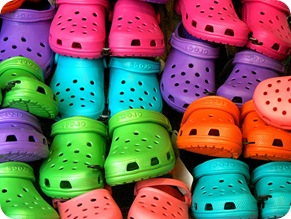 By Tim "Holy Man" Gertsch
Greetings fellow dudes! Recently, I experienced something so enlightening and mind-limbering; I had to share with all of you. Truly a masterpiece of Dudely comfort…
So to preface this article o' mine, all you naysayers out there, just keep your shirts on… loosely. All of you are familiar with Crocs, the foam-type shoes that came out a few years ago, and gained large popularity with nurses (male AND female), and some of the older folks in the world… but were shunned by the younger generation for not being "stylish"…
I myself was guilty of this prejudice until 2 or 3 weeks ago, when my wife said she'd like to get some for gardening… so the open minded dude in me (always open to new ways of takin' 'er easy) said, "eh, maybe I'll give em a shot…"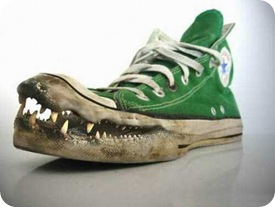 Well, needless to say, I was still skeptical of this idea… I mean, I have flip flops, and I have slippers, what use could I possibly have for these dweeby foam shoes?? And then I pulled off ma' boots, and slid into the molded foam slipper-shoe-thing…
I immediately came to the conclusion that the appearance was made up for by the sheer comfort I had just experienced. If The Big Lebowski had come out 10 years later… the Dude would probably have been wearing Crocs.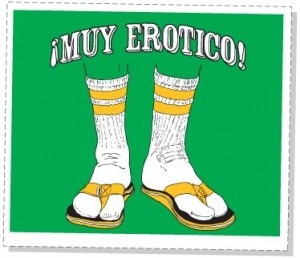 So let's analyze the benefits and downfalls a bit. My favorite (and probably yours as well) part about flip flops, is the ease of use: Ya jump outta bed, slide on into em, and you're mobile. Well, the dudes at Crocs have thought of that. The little heel strap ya see there is OPTIONAL, slide it on forward, and you're good to go. The problem with flip flops (in my personal opinion) is the inconsistency. Some are hard, un-cushioning leather, but some are the more foot friendly foam material, similar to Crocs, but not as durable, or as long lasting. I have found myself on multiple occasions, walking a hole in the bottom of my flip flops, or not wearing them because the leather that SEEMED so cushiony, had turned into a piece of plywood, and did not function well in the water, where the Crocs seem to get MORE comfortable. Also a factor, flip flops leave the top of your foot vulnerable to sunburns, falling objects, and less protection from toe-choppin' Nihilists.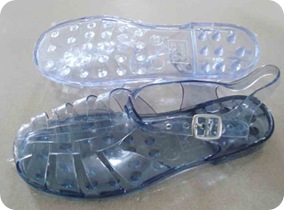 As The Big Lebowski did NOT come out 10 years later, the Dude was equipped with the famous Jellies. Well, that's totally awesome, as it's the Dude's personal comfort, but I have examined many pairs of Jellies, and they all have the same problem… they're HARD. They're solid as a rock, and I can't imagine how they'd be comfortable at all. Not only that, but they take a conscious effort to put on in the mornin'… ya gotta buckle em, or snap em… and that's just a lotta work in the morning. Hell, just recently, I've woken up, gone into the bathroom, done my mornin' business, come back out to put on my pajamas and my Crocs, and realized that I had slid into my Crocs without even realizing it… as if they were destined to find my dudely dogs every morning.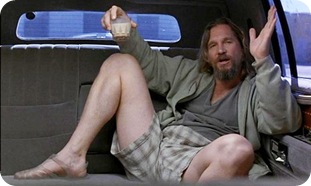 On the flip side, if you have to pick up and run really fast, just slide em off real fast, and pull down the heel strap. Then you're ready to move… if you so choose to move that quickly…
Here's a little bit of a problem with the Crocs, however. I didn't buy the name brand Crocs, I bought the knock-offs from Payless, and they still ran me about 20 bucks. Now, I know I would certainly NEVER pay 20 bucks for a pair of flips flops, being that you can get them very cheap… but the Crocs do offset the cost a bit by being quite a bit more durable, and therefore, keeping you away from the store for longer periods of time. I would discourage the more poverty-stricken, or unemployed dudes out there from going for the name brand… as I'm sure they'd set you back a pretty penny… but fear not, for just about every big store carries their own equivalent of these foam foot huggers, they're not hard to find at all.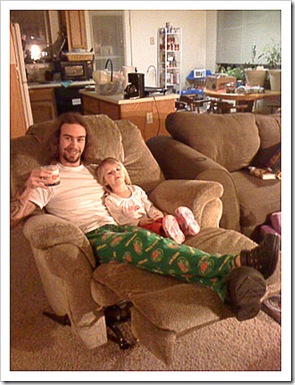 As with any comfortable item of clothing… the fascist suits at your work environment may frown upon these shoes in the workplace, which is something you'll have to contend with in your own way, but the ergonomic benefits of this shoe could be used as leverage… just a thought. But either way, after a long hard day at work, these shoes make the perfect after-work relaxation ritual.
Takin' er easy never looked so… easy. And nothin' says "take 'er easy" to me like coming home, gettin' outta my work clothes and into some pajama pants, a loose t-shirt and my Crocs, pourin' myself a nice, mellow Caucasian, and floppin' into the easy chair. It certainly does make the trip to the kitchen for another Caucasian that much easier.
So my fellow Dudes, I leave you with this final statement… Ignore the social criticisms of this amazing shoe… get yerself a pair of Crocs, or the cheap, reasonable equivalent from your favorite store… and let the abiding begin, you will not be disappointed, and the Dude would be proud.