It's one of our High Holidays. Kerabotsmas (December 13th) is the Dudeish day of Rest. So that's what you call it.
Then again, to be honest, every day is a Dudeish Day of Rest. Devout Dudeists try to be at rest even when they're working. That means we don't get aggravated while driving a car, we don't worry too much about money, we don't put our heads in the oven and we sure as shit don't fucking role-play at being more important than anyone else. But on Kerabotsmas we truly try to remember how to be restful at a time when the whole world is going crazy!
On this (very high) Dudeist holiday we burn a jay (or a candle) and think of our patron saint of the peaceful, St. Donald of Kerabatsos. While Donnie was a good man and a good bowler, what he was especially good at was not letting the bastards get him down — even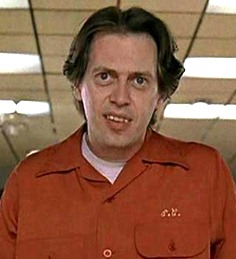 when one of those bastards was his best friend Walter Sobchak. The gutterballs of the world rolled off of his back just as smoothly as the Dude rolled off of the back of Our Maude. That's how the whole durn human comedy keeps perpetuatin' itself (without killing itself in the process).
This time of year can be a stressful time for everyone. There's a lot of pressure in regards to relationships and gift-giving and spending money and trying to keep up the culturally-engineered holiday hubbub. In these tough times, we recommend adopting the languid, easygoing posture of St. Donald, who was perennially out of his element.
But of course, when the elements are rough, the best approach can be to remain out of them entirely. Like staying in your private residence instead of driving all over town looking to solve a case with no payoff. (Tip: Stay out of the malls, Lebowski! If you have to buy shit, order everything online.)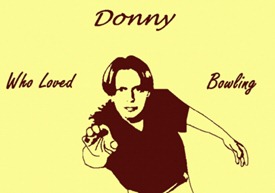 Of course, we didn't like seeing Donnie go. He died like so many young men, before his time. In your wisdom you took him, world of pain. Perhaps it was his way of takin er easy for us sinners.
In any event, his life is a reminder that life is short and you might as well not spend a lot of time worrying about stuff. Donnie sure didn't. And that may have been his greatest accomplishment. What a bummer it would have been if he had.
So on this hallowed holy day, let us all shut the fuck up and observe a moment of silence for Donnie, who shut the fuck up forever that fateful night outside the Dude and Walter's favorite bowling alley, back in 1991, nearly twenty years ago. He was one of us. Rest the fuck up Donnie! Good night, sweet prince.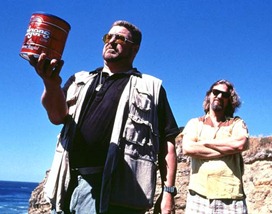 Below are two Facebook pages for Kerabotsmas this year. Sorry we didn't get more on the ball and organize a proper event. Next year!
http://www.facebook.com/event.php?eid=152898971395325&ref=mf