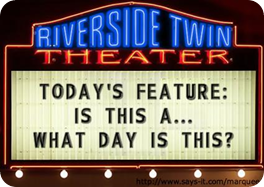 You got a date Wednesday, baby! Or, maybe Thursday. Is this a…What day is this?
Looking for something Dude to do? Check out our new calendar, which lists Dudeist events all over the U.S., and even the world. Keep track of the latest Lebowskifest, or screening of the sacred source in your town.
There are two ways to stay in the loop:

1) Check out the small calendar on the left side of each Dudespaper page near the bottom. Putting your mouse over a red-colored date will reveal general details of the event, and clicking on it will open up a new window with more info.
2) For a more detailed layout, click to our "Dudeist Events" page (also navigable through th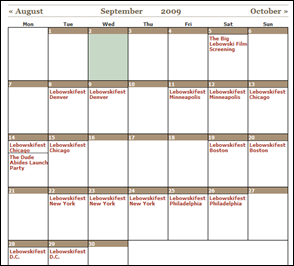 e pages menu at the top of the page).
If you've got a public Dudeist event you'd like us to put on the calendar, just email us at [email protected] with "DUDEIST EVENT" in the subject heading and if the detectives down at the lab say it's OK, we'll post it on the calendar.