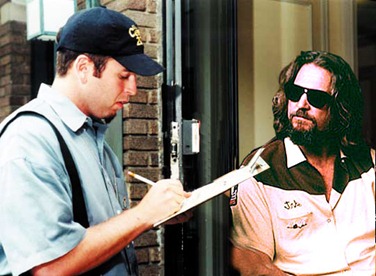 The new 2010 US census is about to come to light, man. Time to put Dudeism as your official religion! This has been done before and with great success, but with another religion – Jedi.
Our British brothers and sisters surely remember when 400,000 people in the UK put "Jedi" as their religion in their last census in 2001.
Please send emails to all your friends urging them to enter "Dudeism" as their religion in this year's census form if they're American, and next year if they're British. We're not privy to the timetable of other countries' censuses but everyone's invited to do the same.
Also, please post this article to your Facebook account (using the share/save button below).
And please visit the official Dudeism for the 2011 UK Census Facebook page run by Rev. Kristian Lewin (AKA Grand Old Dude Of York).
If you will it, dudes, it is no dream.
Thankee,
The Dudely Lama