There was a fella, fella I want to tell you about. He was the man for his time and place—just about the time of our conflict with the Germans. Some say he was a tramp, but this tramp stood up to aggression and gave us what some could argue is the greatest speech of all time. Seventeen years after the first movie with sound was released, this fella Charlie Chaplin finally decided to say something. And in his first speaking part ever, he offered one of the most poignant orations in any movie before or since.
In 1940 Charlie Chaplin released his first "talkie": The Great Dictator. The movie follows the exploits of a hapless barber caught up in the struggles of a pre-war Europe. Set in the fictional nation of Tomania it is obvious that the setting and the film's antagonist Hynkel are stand-ins for Nazi Germany and Adolph Hitler.
It was truly courageous to parody Hitler on the eve of WWII. Risking ridicule and censorship, Chaplin put 1.5 million of his own dollars on the line to produce what would become his highest-grossing film ever.
Both the barber and Hynkel are played by Chaplin, but the two couldn't be more different: power mad dictator Hynkel is bent on becoming Emperor of the world, while the barber just wants to find love and live a simple life. After suffering twenty years of amnesia from wounds received in the previous war, the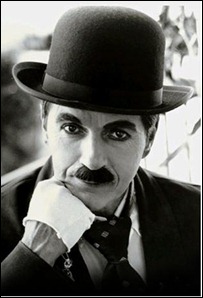 Jewish barber finds him self in a world torn by hate and violence, a world he cannot comprehend. Confronted with the senseless oppression of the Jewish community, the barber finds him self compelled to fight back against his antagonists, employing the trademark slapstick style for which Chaplin was so beloved.
Like The Big Lebowski, The Great Dictator takes us on a misadventure filled with hilarious gags separated by weighty moments of reflection. Chaplin engages the viewer with serious questions about how we treat each other, and then releases us with side splitting laughs. With a keen eye for the comedy of the human condition, Chaplin delivers a profound and riveting story without forsaking hilarity.
Yet aside from its overall merits, what truly sets The Great Dictator apart from ordinary films is the grand finale. After escaping a concentration camp the Jewish barber is mistaken for the dictator Hynkel. This happens amidst the annexing of "Osterlich" (Obviously Austria, or Österreich in German) by Tomania and Hynkel. The uncanny resemblance (Chaplin played both roles) leads to the barber being brought to the podium to give a victory speech:
The Great Dictator's Speech with added music by Hanz Zimmer. Original version: http://youtu.be/5IvPIWzQcUY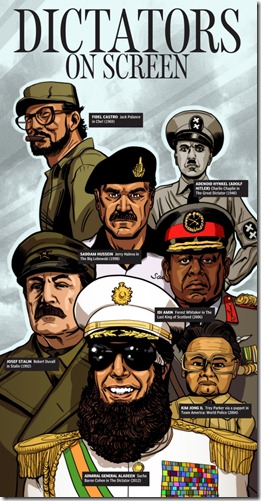 As the reluctant barber finds himself forced to address the newly conquered nation he begins with soft and humble claims of not wanting to rule anybody. He wants to help everyone if he could, he says that people are like that, that "we want to live by each other's happiness, not by each other's misery." As he speaks, this simple and compassionate character finds his voice, finds a voice that resonates with the hope of a humanity crying out for tolerance and reason. What follows is nearly mystical in it's complete embrace of the human condition and our shared dreams of a free and beautiful world.
Chaplin reminds us in this speech that the people have the power to reject the fear-mongering of their leaders and "make this life a wonderful adventure." He points out that our technology can create many remarkable things, and if used wisely can bring peace and prosperity to all, but more than cleverness we need love and compassion. He tells us how the Earth is rich and can support us all as long as we leave greed behind. He warns us of those who promise us freedom and security—they are too-often making claims they don't intend to honor.
For decades Chaplin was silent, but when he finally did speak he brought forth a stirring call to humanity, a call to reason and compassion. Chaplin gave us a speech that is as true and moving today as it was then, when the world teetered on the brink of war, division and social and economic collapse.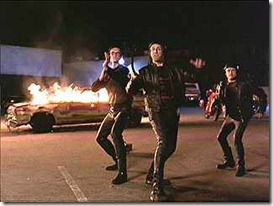 As we head into a difficult future faced with rapid change and increasing conflict, it's worth revisiting this miraculous speech and honoring the extraordinary dudeness of a man who ennobled a type of character which heretofore had been considered beneath contempt. The bums will not always lose. In fact, they can often help turn our worlds right-side up.
[Alternate versions of this article can be found here and here.]