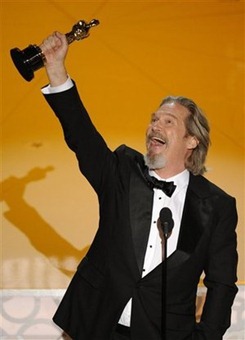 A big howdy to the assembled (and some-assembly-required) Dudeocracies out there. We at the Church of the Latter-Day Dude just want to send out some Halledudeyeahs in thanks for some very memorable days of rest in the whole durn human comedy.
First off, The Day of the Dude was a rousing success. We heard from Dudeists all over the world who went bowling, drank white russians, got baked, watched the sacred movie or did absolutely fuck all. One of our favorites was the one where Michigan's own Bill Iddings won a bathrobe contest at the Harbor theater's Dude's Day showing of The Big Lebowski. Way to go Billy! And of course, our pal and official Dudey Satva Cathleen Falsani also had a very dudely to-do at a hip bookstore in Laguna Beach. Over in Asia, Dudeship of Thailand Aidan Tolhurst rolled excellently with a group of local Dudeists up in Chiang Mai, while the Dudely Lama vacationed down south on Phangan island, bowling on the beach with a children's bowling set. Aside from lots of folks in the US, we also heard from Dudeists in the UK, in various countries in Europe, plus Australia and even one guy who said he lived in Dudesbekistan.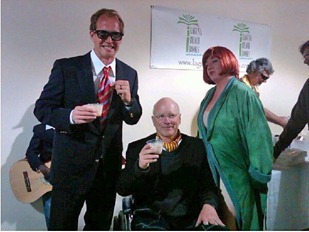 We'll be posting pics of all the events soon. If any of you have photos of your own celebration, please send them here and we'll add them at the bottom of the page so everyone can behold your balls. Check back again in a few days to see what's been added.
But of course the peace-de-resistance, the whipped half-and-half on top of the Sunday was when the Dudely avatar himself, Jeff L. Bridges won the Academy Award for best actor. Of course he earned the accolade on his own merit, providing a performance for the ages in Crazy Heart, but we'd like to think that the shitload of prayers received by St. Da Fino's Shrine of Our Special Lady helped just the tiniest bit. Seriously, Our Maude received almost as many prayers than that tortilla in Mexico that looked like it had Jesus on it.
St. Jeff, we salute you with a respectful and affectionate Dudeist bow (White Russian and jelly sandal raised). If more actors were like you, modern cinema seem more a beacon of inspirational light than a sea of glimmering tinsel.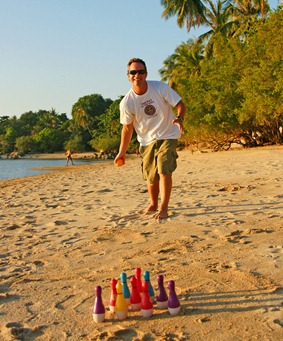 Anyway, to keep the good times rolling, we're already looking into when the next high holy day is going to be. Once we figure out when the beginning of the movie actually was supposed to take place (possibly either August 5th, 1990 or September 6th, 1991) we'll likely announce that as our next holiday. And The Jesus Day will probably take place around the winter solstice and will consist of massive cathartic cussing via a huge online chat session and/or VOIP conference call. Imagine thousands of Dudeists letting the dirty undies of the last year out by letting off some Turrets-like steam! Of course, this has to do with The Jesus of TBL, not the uncompromised Galilean first draft. This purgative therapy is in keeping with the ancient tradition of the Roman Saturnalia. We sure hope nobody gets too offended.
Thanks to all those who participated and also those who participated by not participating. To paraphrase that cheesy pop song: "you do it best, by doing nothing at all." Thankee Dudes. Catch ya further on down the trail.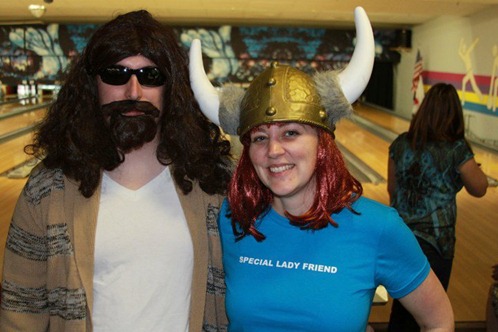 Drew Allen and special lady friend (wife Rhea) in Nampa, Idaho (more here)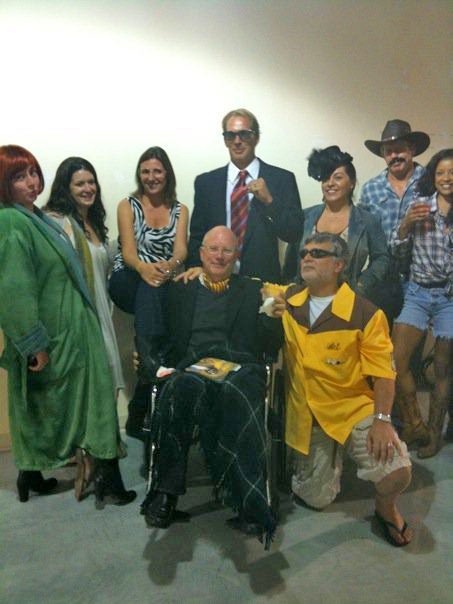 Cathleen Falsani and compeers in Laguna Beach, CA (more pics here)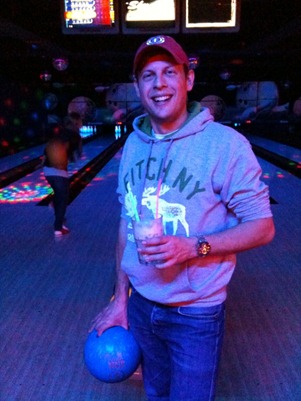 Lukas Silberbauer, Vienna, Austria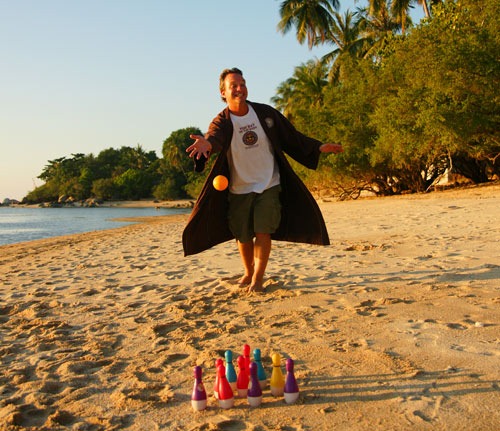 Oliver Benjamin on Koh Phangan, Thailand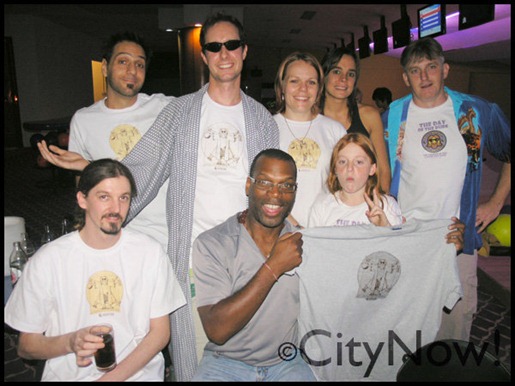 Dudeship of Thailand Aidan Tolhurst and local Dudeists in Chiang Mai (more here)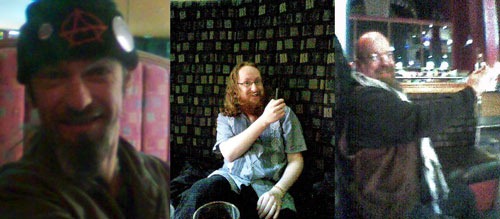 Ed, Klaus and Meekon5, regulars on the Dudeism Forum meeting up in Portsmouth, UK
(each taking a picture of the other taking a picture of each of them)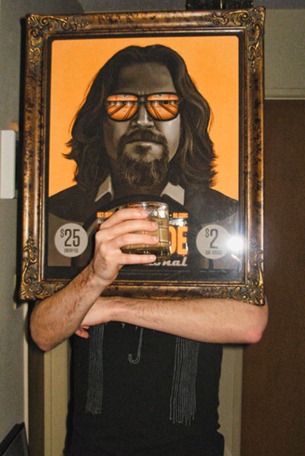 Will Sheehan with his "frame of reference" in Los Angeles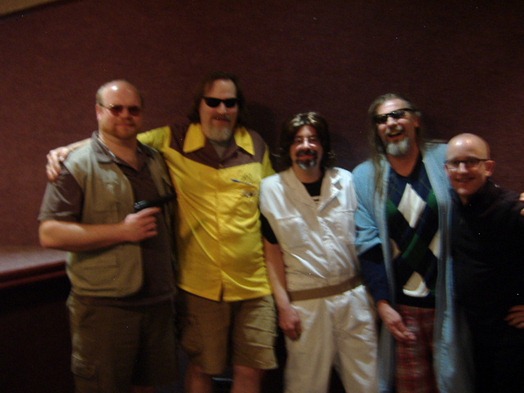 Good men and thurrah at Lebowskipalooza, Winnipeg, Canada
More to come. Please send your "Day of the Dude" celebration photos to center@dudeism.com