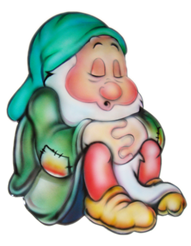 How Takin' Naps Makes You More Creative
By Arch Dudeship Dwayne Eutsey
Most Dudeists spend a significant amount of time practicing our ethos while unconscious.
To the uptight square community, of course, our sacramental slumbering is merely a sign of our deadbeat, un-achieving sinfulness. However, many great Dudes throughout history have extolled the natural necessity—nay, the numinous nobility, no less—of nodding off.
It's like Lennon said in I'm Only Sleeping, although everybody seems to think we're lazy, we don't mind, we think they're crazy. Running everywhere at such a speed, 'til they find there's no need.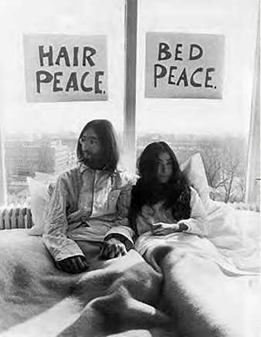 Until recently, however, it was only an article of Dudeist faith that takin' 'er easy was vital to maintaining the well-being of a whole world gone crazy. But then we learned last year that there's scientific proof indicating that when you take it easy, the world takes it easy with you.
And now, according to a report by our compeers over at the Utne Reader, science once again confirms that Dudeism is the right religion for our harried time and place.
People in need of a creative boost should take a long nap, according to new research highlighted by ScienCentral. The researchers found that naps increase people's ability to solve problems creatively, but only if the nap includes REM, the deep sleep when dream occur.
Check out the video report here:
Well, that about wraps 'er up. I don't have some creative concluding sentence that ties this here Dudespatch together with the Lebowskian metanarrative. Guess that means the time is ripe for me to go take a nice long nap.
Goodnight, sweet prince.