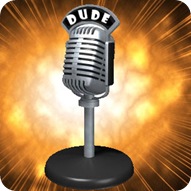 Despite our modest budget for promotion and the finely cultivated laziness in our administration building, Dudeism is getting a lot of media coverage these days. You know us, we can't complain: Since we're by nature an evangelical sort of faith (that is, we want more buddies to hang out with), we're happy to get on the horn to help spread the Dude word. Look at us — we're rambling again, and again.
You can check out the latest press we've recieved here. Make sure to read the most recent one: an awesome write up in the UK's best newspaper, The Guardian. Proud we are of all of that one. Of course, it's author Ben Walters is the co-author of The British Film Institute's book on The Big Lebowski, so he really knows how to get down to cases.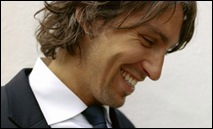 Phone's ringin' too, dude. Lots of radio stations in the US, Canada and the UK have called us up to ask us about the Dude Revolution (Dudevolution).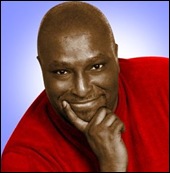 If you'd like to listen to Dudely Lama Oliver Benjamin blather on about the faith, its adherents and what-have-you, you can download the interviews below. We're still waiting to get ahold of Arch Dudeship Dwayne Eutsey's interview on the Jack E. Jett show, but big changes are afoot at the Jackie J and we're not presently holding out much hope for the creedence.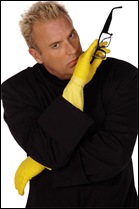 [UPDATE! Jan 26 – The detectives down at the lab managed to find the lost tapes! You can download Dwayne's interview with Jack E. Jett here!] The beginning seems to be missing and there's some funny shtuff with the audio, but it's a great interview.
Dwayne was so good the first time that Jack asked him back but then Jack was screwed over by the fucking fascists down at his league office and is looking for a new broadcaster. Ups and downs, strikes and gutters. We're looking forward to hearing Dwayne on some more shows in the near future. He's as smooth on the air as a freshly-polished bowling ball is on the ground.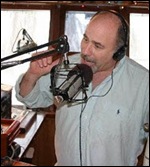 Enjoy! And if you're so inclined, why not call up your local radio station and ask them to contact us for an interview. We've got certain information, man!
DOWNLOAD Mp3s:
Dudeism on the George Lamb Show (BBC6 – UK)
[George Lamb Show Website here]
Dudeism on the Rude Awakening Show (US)
[Rude Awakening Website here]
Dudeism on the Stuph File with Peter Anthony Holder (Canada)
[Stuph File Website here]
Dudeism on the Jack E. Jett Show (US)
[Jack E. Jett Website here]
Download all files in a zip archive here.
You can also listen to older Dudeism interviews here.